Posted on: July 31, 2023, 09:15h. 
Last updated on: July 31, 2023, 09:16h.
Democrat Eric Adams, the mayor of New York City, has found himself involved in an illegal gambling scandal following allegations reported by the New York Daily News that he tipped off his buildings commissioner about a probe by the Manhattan district attorney's office into the official's ties to an underground gambling ring.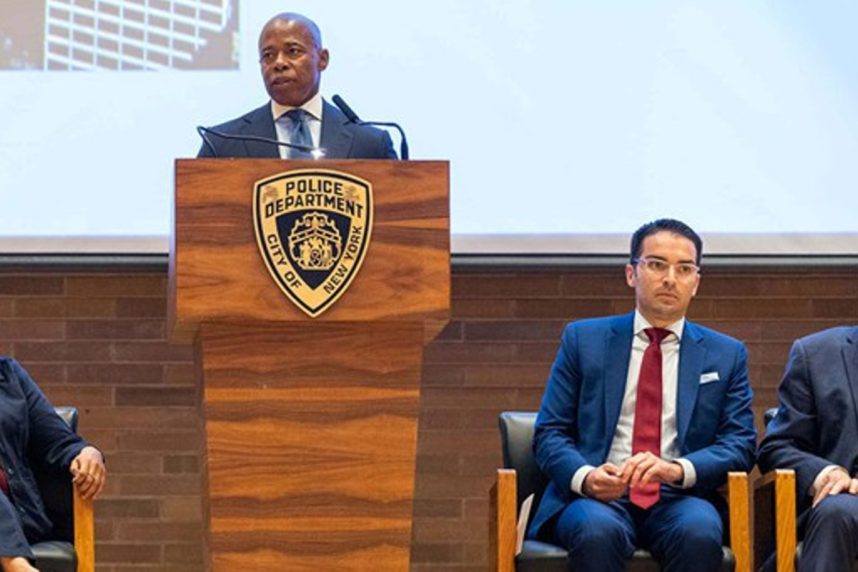 Adams appointed Republican Eric Ulrich, a former city council member representing Queens who supported Adams' mayoral campaign, as buildings commissioner in May 2022. The NYC Department of Buildings regulates the city's zoning codes. The commissioner earns nearly a quarter of a million dollars annually.
Ulrich resigned from the position seven months later in November 2022 after the Manhattan DA's office served him a search warrant for his Queens home. The investigation is reportedly focused on Ulrich's connections to an illegal gambling hub in Queens.
Ulrich has previously admitted to struggling with alcoholism and gambling.
"The COVID pandemic has affected people in different ways. I regret to say that I developed a drinking problem," Ulrich wrote in a Facebook post last year. "What used to be mainly a social activity and a way to cope with stress has now become too frequent and self-destructive."
Mayor Tipoff
The New York Daily News reports that sources close to the ongoing investigation revealed to the media outlet that Ulrich is allegedly informing on his former boss. Ulrich reportedly told investigators that Adams alerted him to the probe months before he received the search warrant.
Ulrich supposedly informed Manhattan DA prosecutors that Adams advised him to "watch your back and watch your phones" during an event for the NYC Department of Buildings Construction Safety Week in May 2022. The former buildings commissioner claimed that the mayor mentioned that "a little birdie" informed him about Ulrich's involvement in an investigation into an underground gambling hub in Queens.
The probe reportedly centers on Joseph Livreri, a Queens businessman whose Ozone Park pizzeria, Aldo's, allegedly served as a front for an illegal gambling operation. Livreri also purportedly operated unlicensed card games and gambling machines at his 101 Café in Ozone Park.
Ulrich apparently stopped visiting Livreri's gambling hub in 2021 but relayed Adams' comments to Livreri after being tipped off by the mayor.
The New York Daily News stated that the DA's office, as well as lawyers for Livreri and Ulrich, either declined to comment or could not be reached.
Mayor Stresses Integrity
The Manhattan DA investigating one of Adams' former top officials is another blow to the mayor's tenure. Earlier this year, Adams' administration faced criticism for accepting straw donations from New York City contractors who allegedly made illegal campaign contributions to the mayor in order to receive political favors.
We allege a deliberate scheme to game the system in a blatant attempt to gain power. The indictment charges the defendants with subverting campaign finance laws by improperly structuring campaign contributions," Bragg said earlier this month.
Adams has not been accused of any wrongdoing in the campaign contributions scandal. The mayor emphasized this week that integrity is at the core of his administration.
"At the heart of this administration is integrity," Adams said. "This administration believes that we must be beyond reproach. I sleep well every night."