Date: October 9, 2023, 04:11h.
Last Updated: October 9, 2023, 04:11h.
The culinary Local 226, which represents 53,000 hospitality workers in Las Vegas, is nearing a potential strike that could impact the Strip. The union has called on its members to picket in front of eight casino resorts to pressure the owners into negotiating a new five-year contract.
The picket lines, scheduled for Thursday, October 12, will occur for two hours at 10 a.m. and 5 p.m. in front of Park MGM, Paris Las Vegas, and The Linq. After that, the picketers will spread out to the sidewalks in front of Harrah's, Flamingo, Horseshoe, Planet Hollywood, and New York-New York.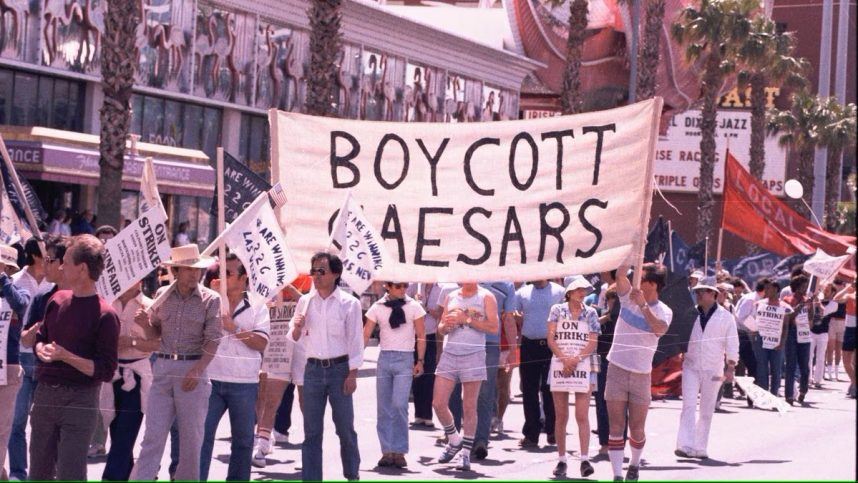 Instead of going on a full strike, workers will join the picket lines before or after their shifts. Local 226 is requesting the public to support the workers by refraining from eating, meeting, or staying in a casino resort during an active picket line.
The Culinary Union's last strike in Las Vegas was in 1984 and lasted for 67 days. Over 17,000 union workers participated, making it one of the largest strikes in the city's history.
'Disappointing' Negotiations
Negotiations are currently ongoing between the union and the three largest Las Vegas Strip employers – MGM Resorts International, Caesars Entertainment, and Wynn Resorts. However, Ted Pappageorge, secretary-treasurer of the union, expressed his disappointment with the progress made thus far in an interview with the Las Vegas Review-Journal.
Although no strike deadline has been set, the unions announced last month that 95% of their restaurant and hotel workers in Las Vegas had voted in favor of authorizing a strike as their contracts expired. Approximately 40,000 union members are currently working under expired contracts, and they would be the first to strike if a strike is called.
The union's press release stated, "There is now an active labor dispute with 18 casino properties across the Las Vegas Strip," indicating that a strike could occur at any time.
The union is initially focusing on MGM and Caesars properties because it desires new language in its contracts' no-strike clauses, allowing the union to strike against non-union restaurants within union properties. This is not a concern at Wynn.
Other noteworthy proposals include significant increases in wages and benefits, expanded safety and technology language, and reduced workload for guest room attendants.