Published on: August 23, 2023, 11:59h.
Last updated on: August 23, 2023, 11:59h.
iGaming — internet gambling with interactive slots and table games — is legal in only six states. These states are experiencing significant revenue growth for online platforms.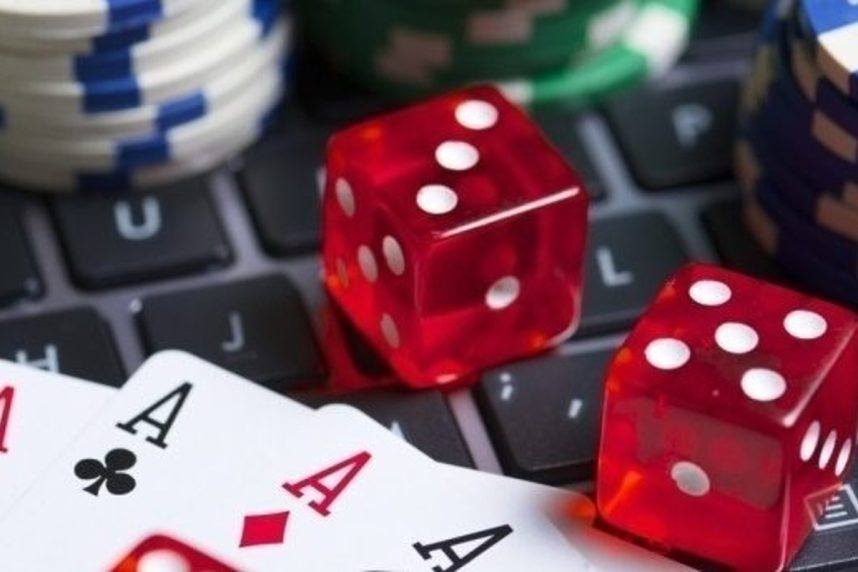 The latest state gaming revenue reports indicate that the iGaming market is still growing significantly, even though the pandemic is over and brick-and-mortar casinos are operating without restrictions. This surge in iGaming popularity is happening alongside record-breaking retail play.
According to CDC Gaming Reports, the six iGaming markets collectively earned $482.6 million in July 2023. This reflects a nearly 20% increase from July 2022, when the six online casino states reported a gross gaming revenue (GGR) of $388.4 million.
The legal states for iGaming include New Jersey, Michigan, Pennsylvania, Connecticut, West Virginia, and Delaware. It's important to note that the revenue mentioned doesn't include earnings from online sports betting or lottery games.
Convenient Casinos
Five out of the six iGaming states experienced an increase in GGR in July.
New Jersey leads in online casino revenue, with a total of $155.2 million in July. This reflects a 12% year-over-year increase. The state's iGaming industry reached the $1 billion mark within just seven months, making it the fastest-growing iGaming industry in New Jersey's history. iGaming operations started in New Jersey in November 2013.
Michigan closely follows New Jersey with $153.6 million in iGaming revenue in July. The figure represents an 18% increase of $27 million compared to July 2022. The iGaming market in Detroit is operated by both commercial casinos and the state's gaming tribes with Class III state gaming compacts. Michigan's iGaming revenue also surpassed $1 billion in just seven months.
Pennsylvania ranks third in iGaming revenue for July, with $129.9 million. This represents a 24% increase compared to the previous year.
Connecticut ranks fourth, but its revenue of $28.2 million is significantly lower. The state's two gaming tribes only started their online operations in fall 2021. Mohegan Sun is partnered with FanDuel, while Foxwoods is partnered with DraftKings for their iCasino offerings.
West Virginia generated $14.4 million in iGaming revenue, securing fifth place. Delaware's state-operated online casinos earned just $1.2 million. Delaware was the only iGaming jurisdiction that experienced a year-over-year decline in GGR.
iGaming Outpaces Online Sportsbooks
While sports betting has been prominent in the US gaming industry headlines in recent years, it lags behind online slots and interactive table games in terms of profitability due to smaller profit margins.
Sports betting is legal in over 30 states, with a net income of approximately $6.4 billion on $93.8 billion in wagers last year. In comparison, iGaming in just six states won over $5 billion from gamblers.
American Gaming Association President and CEO Bill Miller recently stated, "After two full years of successive growth post-COVID, the US gaming industry has never been stronger. With records across every gaming vertical — from brick-and-mortar casinos to mobile gaming — American adults continue to choose gaming as one of their top entertainment options."
Several states are considering legalizing iGaming, with Maryland being a notable example. The state has recently sought the expertise of a gaming consultancy to educate lawmakers about the potential tax benefits of online casinos and how to develop regulatory guidelines and best practices if they choose to legalize.