Posted on: August 8, 2023, 08:07h. 
Last updated on: August 8, 2023, 08:07h.
Tonight's Unprecedented $1.55 Billion Mega Millions Jackpot Nears Conclusion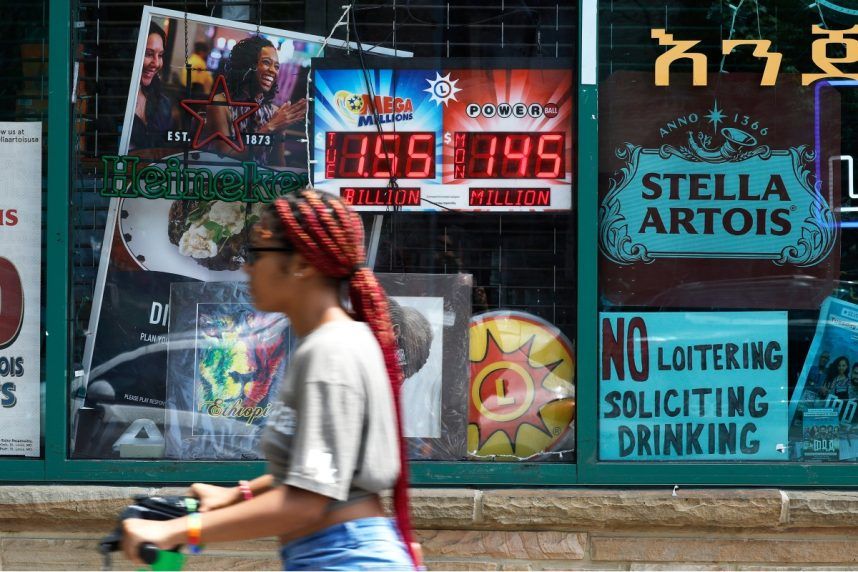 The long-awaited moment has arrived, as the Mega Millions jackpot reaches an incredible record-breaking $1.55 billion. Fans of the game have just a few hours left to join in on the excitement and have a shot at this life-changing prize.
Since its last hit on April 18, the Mega Millions jackpot has continued to grow, now boasting a remarkable streak of 31 rollovers leading up to tonight's historic drawing.
The Mega Millions Consortium, responsible for overseeing the game across 47 participating jurisdictions, estimates the grand prize will be paid out over 30 years with the annuity option, amounting to $1.55 billion. Alternatively, winners can opt for a one-time cash payment of $757.2 million. However, due to the unprecedented nature of this jackpot, it is difficult to predict the total amount of participation and potential prize pool across the country.
"At this level, jackpots are hard to predict with complete accuracy," stated the Mega Millions Consortium.
It's important to note that both the annuitized and cash prizes mentioned above are before the deduction of a 37% federal tax. Additionally, lottery winners in 39 of the 47 participating jurisdictions are subject to state taxes. Half of the proceeds from each Mega Millions ticket sold stay in the state where it was purchased.
Time is Running Out!
Mega Millions draws take place on Tuesday and Friday nights at 11 pm EST in Atlanta. Participating lotteries are required to cease ticket sales at least 15 minutes before each drawing.
Each participating lottery submits its ticket sales and number combinations electronically ahead of the drawing. In the past, technical difficulties have caused delays, such as the record-setting $2.04 billion Powerball drawing last year. Therefore, timely submission of sales reports is crucial for maintaining the game's integrity.
Most Mega Millions states allow players to purchase tickets for that night's drawing until one hour before the six winning numbers are pulled. Make sure to check your local cutoff time: 10 pm EST, 9 pm CDT, 8 pm MDT, and 7 pm PST. (Please note that Mega Millions is not available in Hawaii or Alaska.)
Record-Breaking Anticipation
This may be the night when Mega Millions sets a new record for the largest annuitized jackpot in the game's history. The current record was set in October 2018 when a lucky ticket sold in South Carolina won a $1.537 billion annuitized prize.
Anticipation is high for tonight's drawing, thanks to the three full days of sales since the previous drawing. With headlines dominated by news of the extraordinary $1.55 billion jackpot, lottery officials expect an influx of new and occasional players purchasing tickets for $2 or $3, with the latter option including the $1 Megaplier add-on available in most Mega Millions jurisdictions.
The Mega Millions Consortium confidently concludes, "With enthusiastic players across the country, many of whom are newcomers to the game, it is indeed likely that there will be a new record Mega Millions jackpot."