Posted on: July 10, 2023, 12:43h. 
Last updated on: July 10, 2023, 12:43h.
The trial of Las Vegas police officer Caleb Rogers, who is accused of robbing three casinos with his department-issued revolver, kicks off in a federal court Monday.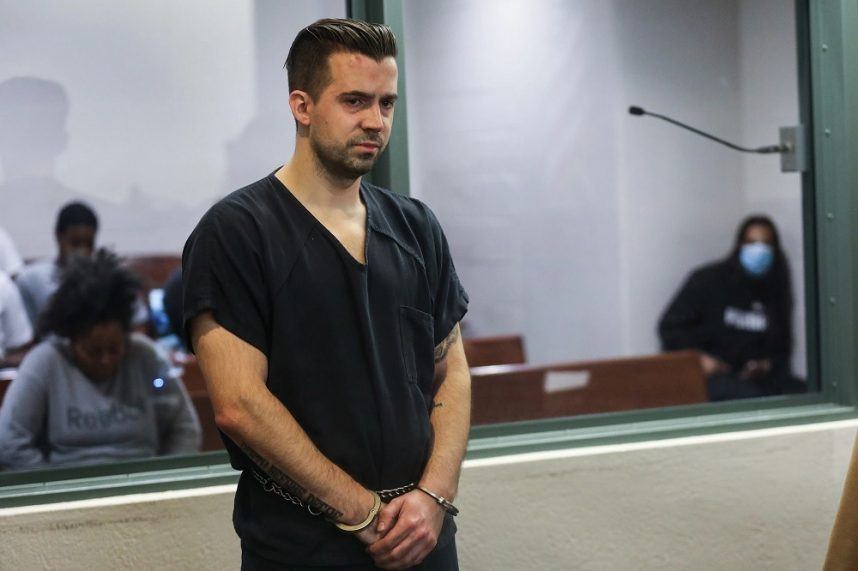 Prosecutors say Rogers stole nearly $165,000 during the series of heists at the Red Rock, the Aliante, and the Rio sportsbook. The seven-year Las Vegas Metro Police Department veteran was tackled by security at the Rio and arrested.
In April 2022, Rogers pleaded not guilty to three counts of interference with commerce by robbery and a single count of brandishing a firearm during and in relation to a crime of violence.
Desperate Measures
Federal prosecutors are expected to paint Rogers as a hopeless gambling addict who was driven to take desperate measures by the burden of ever-increasing debt, reports the Associated Press.
Roger's lawyer, Richard Pocker, will argue that evidence tying the alleged rogue cop to the Red Rock and Aliante robberies is weak. Pocker has accused investigators of pressuring witnesses into identifying Rogers as the suspect, including Rogers' brother, Josiah Rogers.
But prosecutors say the MO was the same for all three crimes. On each occasion, the perpetrator wore a face mask, dark clothing, and black latex gloves, and he placed the cash in a bag inside his jacket. In all three, the perpetrator walked with a noticeable limp, according to court documents.  
Rogers faces up to life in prison if convicted of the charge of brandishing a firearm during and in relation to a crime of violence.
Violent Threats
During the Rio robbery, Rogers allegedly threatened to shoot sportsbook staff unless they relinquished the cash.
"This isn't your money. It's not worth losing your life over it," he allegedly said.
He allegedly shoved a female sports book employee who fell to the floor.
After fleeing the building and being confronted by security near the casino's parking garage, he allegedly repeated the threat.
"Are you willing to be shot over this? I'm going to shoot you! Go ahead and shoot me now," he said, according to a police report cited by KSNV.
Security guards were able to wrestle the gun from Rogers and tackle him onto the pavement.
Brother to Testify
The trial is expected to hear testimony from Rogers' brother, Josiah Rogers, who identified the defendant from security video of the first two robberies. Caleb Rogers is accused of using Josiah's car in one of the heists, later telling him to get rid of it.
In return for his testimony, Josiah Rogers has been granted immunity from prosecution.
Caleb Rogers remains employed by LVMPD but is on unpaid leave pending the outcome of the criminal case.