Posted on: September 25, 2023, 01:20h. 
Last updated on: September 25, 2023, 01:21h.
According to an ABC/Washington Post poll, President Joe Biden may struggle against former President Donald Trump in a potential 2024 presidential election. The poll suggests Trump has a 10-point advantage over Biden if the election were held today, indicating a potential rematch between the two candidates. However, the validity of this poll has been questioned by political analysts, who consider it to be an "outlier" compared to other recent polls. The poll highlights Biden's weaker performance in areas such as the economy, border security, and Ukraine.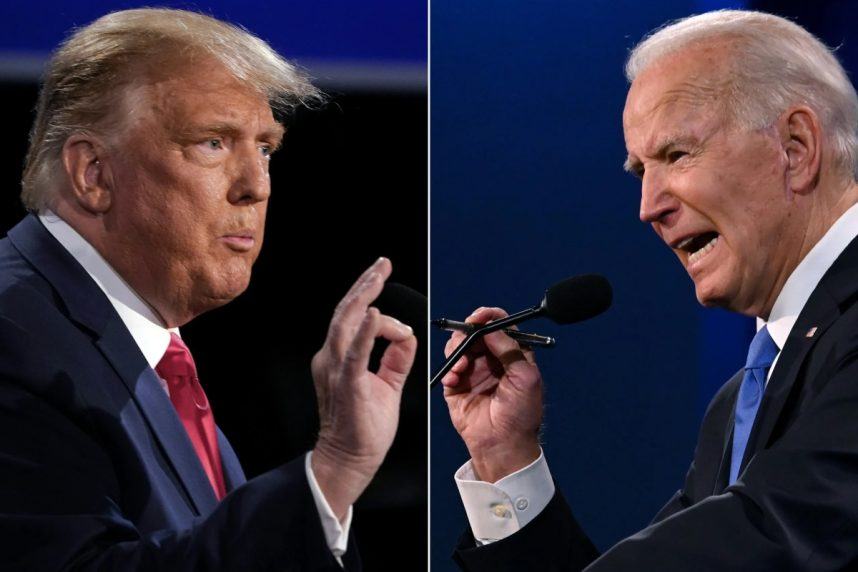 The ABC/Washington Post poll results should be interpreted with caution, as the media groups behind the poll acknowledge the significant difference between their findings and other public polls. They believe the poll may be an "outlier." The average of recent polling data compiled by Real Clear Politics suggests a much closer race, with Trump having a slight 1.6-point advantage over Biden in a hypothetical 2024 general election.
Betting Markets Neck-and-Neck
While betting on elections is illegal in the US, political betting lines have long been offered by overseas bookmakers in countries like the UK. William Hill, one of the largest bookmakers in the UK and Europe, currently has Biden as the slight favorite for reelection with odds of 7/4, implying a 36.4% chance of winning. Trump follows closely behind with odds of 2/1, indicating a 33.3% chance. Although traditional bets cannot be placed in the US, there are platforms like PredictIt that enable non-traditional political wagers.
PredictIt peer-to-peer bettors show strong support for Biden in the 2024 election, with shares trading at 43 cents. Trump is the second favorite at 39 cents, while California Gov. Gavin Newsom (D) trails at 11 cents. Florida Gov. Ron DeSantis (R) and Vice President Kamala Harris round out the top five. These odds are consistent with those offered on Smarkets and Betfair, two other popular betting exchanges available to US bettors.
Concerning Data for Biden
It is worth noting that the current polling and betting data indicate a challenging road ahead for President Biden's reelection prospects. However, it is essential to recognize that a lot can change in the political landscape between now and the election day on November 5, 2024.