Published on: September 1, 2023, 06:15h. 
Last updated on: September 1, 2023, 06:15h.
The casinos in Macau were temporarily closed due to the approaching Typhoon Saola, resulting in extreme winds and rain over the weekend. The closure began at 11 p.m. local time on Friday, with no confirmed reopening date as of now, according to a Reuters news report. The shutdown is an essential precautionary measure taken by the government to ensure safety amidst the severe weather conditions. Macau's thriving casino industry plays a vital role in the region's economy, as demonstrated by the recent record-breaking $2 billion casino revenue in July.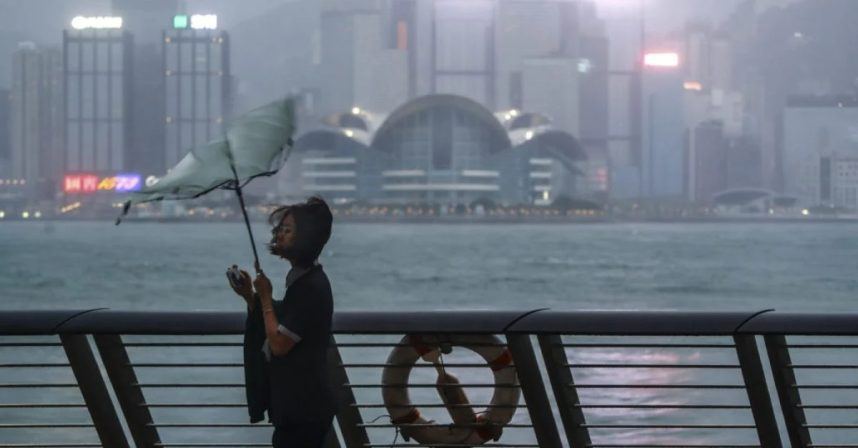 Located near the South China Sea, Macau is vulnerable to flooding and strong waves. As a result, transportation services such as train and flight operations were canceled in affected areas. The border crossings between Macau and Zhuhai in Guangdong Province, as well as the shuttle bus service on the Hong Kong-Zhuhai-Macau bridge, were closed until the storm passes. Ferry services between Hong Kong and Macau were also suspended, disrupting travel. Classes were canceled, and many workers were advised to stay at home. The storm prompted China to issue the highest level of alert, known as a "red warning," in some areas. While Macau may experience slightly lower wind speeds, it is still at risk of storm surges and coastal flooding.
Philippines Devastated by Typhoon
Prior to impacting Macau, Typhoon Saola wreaked havoc in the Philippines, causing flooding and damaging residences. Approximately 35,000 residents sought temporary housing in emergency shelters, while ferries were suspended due to hazardous waves. The typhoon's arrival in China is expected to bring heavy rainfall to regions like Fujian and Guangdong provinces.
This is not the first time China has faced such challenges. In July, Typhoon Doksuri resulted in the evacuation of over 30,000 residents in Beijing and caused widespread flooding across the nation.