Del Lago Resort & Casino in Upstate New York to Cover Property Taxes in Tyre
Posted on: October 26, 2023, 11:08h. 
Last updated on: October 26, 2023, 11:08h.
Gaming revenue from del Lago Resort & Casino in Upstate New York will be used to cover local property taxes in Tyre.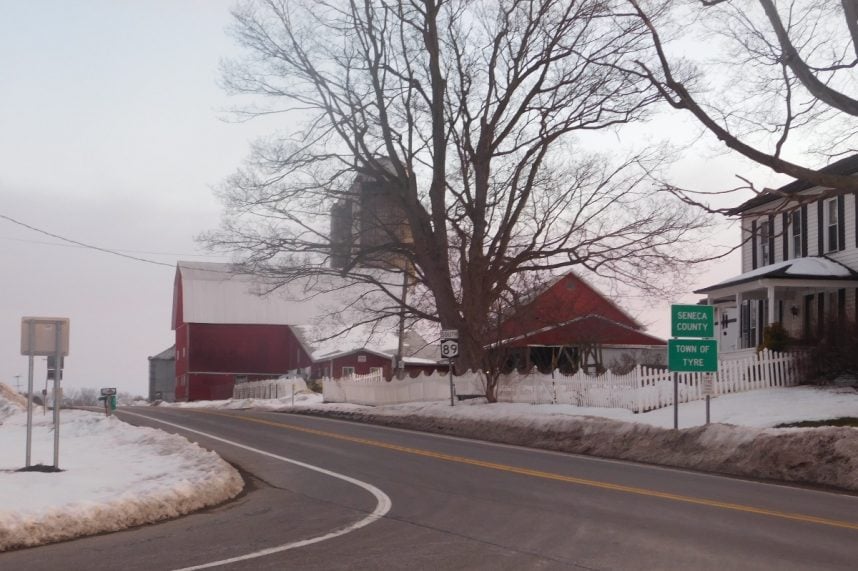 Del Lago opened in 2017 at a cost of $440 million. The property is owned and operated by Churchill Downs, Inc., which it acquired through its nearly $2.5 billion takeover of Peninsula Pacific Entertainment last year.
Del Lago has a Waterloo address but is located within the Town of Tyre in Seneca County.
Discover the Closest Casino to the Seneca Nation's Gaming Zone
Of the four Upstate New York commercial casinos, del Lago is nearest to the Seneca Nation's gaming zone. The Senecas hold the exclusive rights to Las Vegas-style slot machines and table games west of State Route 14. The state highway runs along Seneca Lake, one of 11 narrow, north-south lakes that make up the Finger Lakes.
Del Lago is located less than 10 miles east of State Route 14 along Interstate 90. The 100,000-square-foot casino offers 1,700 slots, 66 tables, and a TwinSpires Sportsbook. The resort's amenities include a 205-room hotel, several restaurants and bars, a spa, a shopping mall, and a 2,400-seat concert venue.
Local Share of Gaming Revenue
New York voters legalized commercial gaming in 2013 through a statewide ballot referendum that amended the state's constitution to allow Las Vegas-style casinos.
The gaming expansion package created up to seven licenses, with four reserved for the upstate region. The upstate licenses were also provided with a 10-year immunity from downstate competition.
Though del Lago and the three other upstate commercial casinos — Resorts World Catskills, Rivers Casino & Resort Schenectady, and Tioga Downs Casino Resort — have failed to meet their preopening revenue projections, the gaming establishments have still provided major benefits for the local communities where they're located.
Del Lago's host agreement allocates about 1.7% of its gross gaming revenue to Tyre. Seneca County also receives 1.7% of the monthly casino win.
During the 2022-23 fiscal year that ended March 2023, del Lago directed more than $2.11 million to Tyre. That's up about $100,000 from the previous year and $1.2 million more than the pandemic-stricken 2020-21 fiscal campaign.
The Tyre Town Board recently voted to use its casino tax benefit to cover property taxes. The board passed a resolution that directs a $2.4 million payment to the Tyre Tax Collector.
"This approach will effectively result in no town tax for property owners in the upcoming fiscal year," said Tyre Board Supervisor Elizabeth Partee.
Supporting the Community in Difficult Times
In previous years, Tyre has used its casino taxes to cover expenses related to infrastructure and road improvements. But with inflation keeping the cost of living high, Tyre officials opted to go a different route for the upcoming 12 months.
"We believe these actions represent a genuine commitment to our residents and represent a tangible step toward improving their financial well-being," Partee continued.
"Our Town Board is acutely aware of our fiduciary responsibility to the town's residents and property taxpayers. To this end, we recently undertook the diligent development and acceptance of a comprehensive multi-year capital plan and a multi-year financial plan, both thoughtfully crafted to better serve our community," Partee added.