Posted on: September 27, 2023, 08:03h. 
Last updated on: September 27, 2023, 08:04h.
The Richmond Grand Resort & Casino, a potential new development in Virginia, has announced plans to use union construction laborers if approved through a November ballot referendum. This move could have a significant impact on the outcome of the project, as voters consider the benefits and potential of the $562 million resort.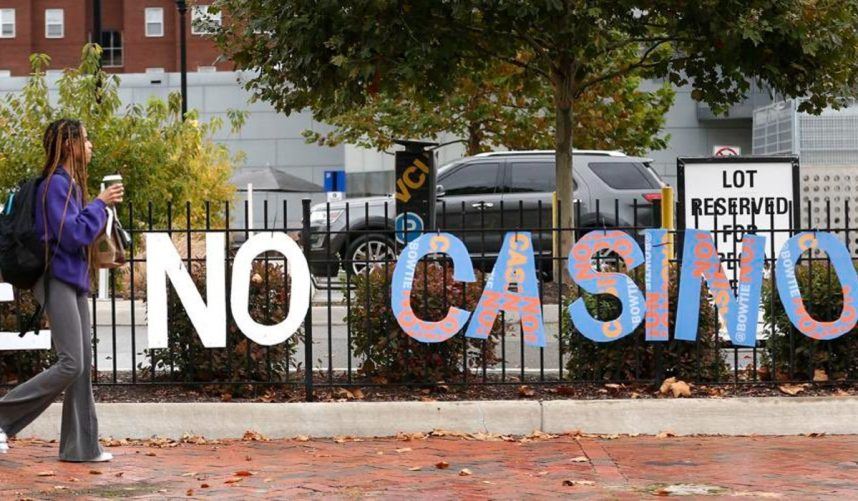 Urban One, a Maryland-based, Black-owned and Black-focused entertainment conglomerate, is leading the casino project in collaboration with Churchill Downs. The proposed Richmond Grand Resort & Casino aims to address both the economic struggles of the region and the desires of the community for increased development opportunities.
Richmond, one of five economically struggling cities in Virginia, qualifies for a casino based on certain criteria, including a decline in population and a high poverty rate. While Urban One and Churchill Downs may lack previous experience in the casino industry, city officials believe that their diversified entertainment approach will bring significant benefits to the capital metro area.
The Richmond Grand Resort & Casino project offers a range of amenities, including a casino, a luxury hotel with 250 rooms, restaurants and bars, a spa, a pool complex, and an outdoor event venue. The developers estimate that the project will create 1,300 permanent jobs with an average annual wage of $55,000. Additionally, the resort is expected to generate approximately $30 million in new tax revenue for the city each year.
Potential Union Construction
In a bid to appease the local community and promote equitable growth, Urban One and Churchill Downs have announced plans to use union construction laborers for the development of the Richmond Grand Resort & Casino. This partnership with the Richmond Building Trades Council could strengthen public support for the project and emphasize its commitment to local workers.
Aside from economic benefits, city officials are highlighting the potential impact on education. The Richmond City Council has voted to allocate the majority of the casino tax revenue to the city's Childcare and Education Trust Fund. However, critics argue that using children's education as a bargaining tool for casino support is morally questionable.
What is so morally bankrupt is that the mayor [Levar Stoney] has said that the idea of a trust fund for children is only a worthy idea if the referendum passes. If it is defeated (again), he will not try and establish such a trust fund. Sorry, kids. If the adults aren't playing blackjack, then you aren't getting the help you need," opined Jon Baliles, a former Richmond city councilor.
Early voting on the casino and other state and local elections began last Friday, Sept. 22.