Posted on: March 30, 2023, 08:34h. 
Last updated on: March 30, 2023, 09:20h.
Gamblers in the United States lost about $157 billion in 2022. That's according to a tally from Eilers & Krejcik Gaming, a California-based research firm focused on casino, iGaming, and lottery insights.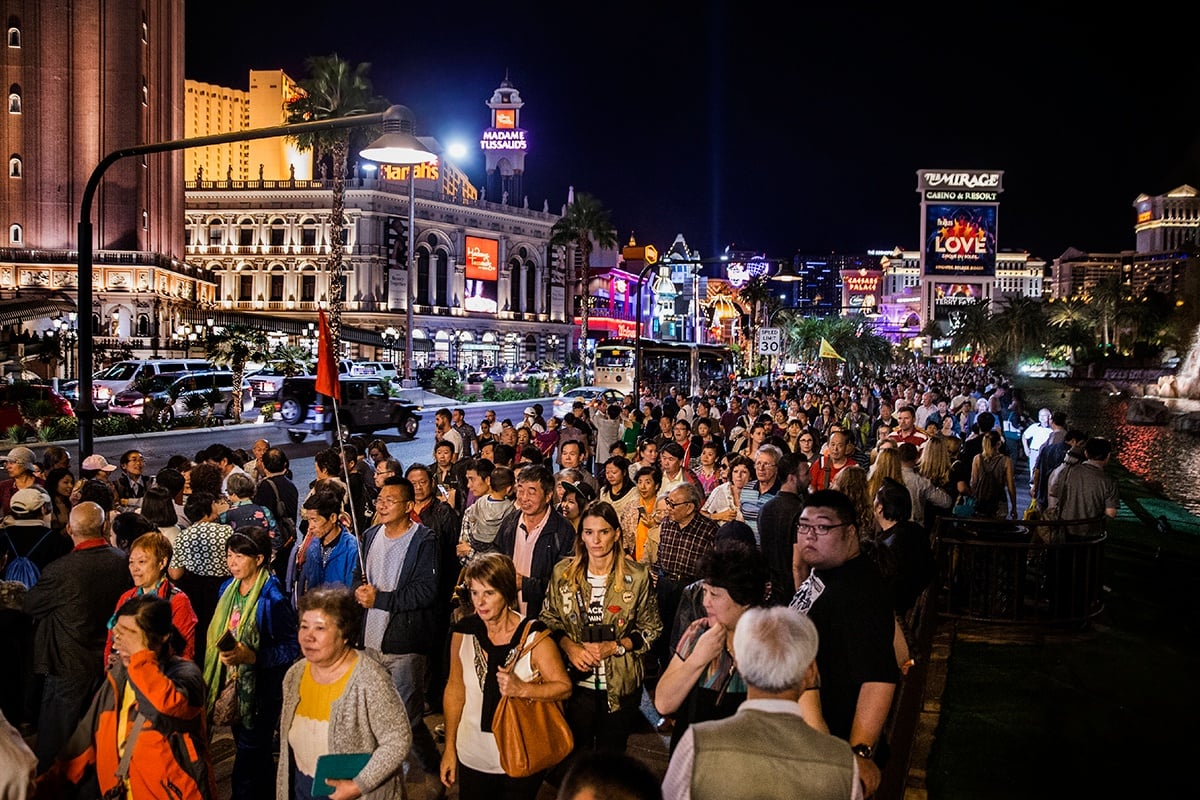 The legal gaming landscape in the US has changed greatly since May 2018 when the US Supreme Court said states can decide their own laws on sports betting. More than 30 states have since legalized gambling on sports.
Online gaming also continues to expand. Six states now permit iGaming with interactive slot machines and table games.
But traditional brick-and-mortar casinos, Eilers & Krejcik reports, held their throne in 2022. Land-based casinos continued their reign as the most important gaming vertical, as gross gaming revenue (GGR) from commercial and tribal casinos totaled $91 billion, or 58% of the 2022 overall gaming win.
When online gaming and sports betting revenue that's linked to a physical casino by way of third-party partnerships is included, total GGR for casinos, often referred to as "legacy gaming," was $98 billion. Despite the many new legal gaming options players have today, casinos still managed to account for almost 63% of the $157 billion net win in 2022.
U.S. consumers spent $157 billion on gambling activities in 2022. Casinos captured 63% of the pie, followed by Lottery at 23%, then Distributed Gaming/Route Ops (5%), Sports betting (5%), Charity (2%), and Racing (2%). https://t.co/kVFm076hXI

— Eilers & Krejcik Gaming, LLC (@EilersKrejcik) March 22, 2023
Casino Win Increases
US residents continue to gamble, and lose, more. And casinos remain the primary beneficiary.
Commercial casino revenue from slot machines, table games, and retail sports betting totaled about $48.7 billion, a 6.7% year-over-year increase. Tribal casinos experienced a similar uptick, as GGR climbed 6.6% from 2021 to $42.3 billion.
Thirty-three states have commercial casinos and 29 have tribal casinos. Fourteen states have both commercial and tribal casinos.
Lottery players lost the most money after casino gamblers. Lottery revenues last year totaled $35.5 billion after player winnings were paid.
Expanded gaming and more wagering options, whether it be online casinos, video gaming terminals inside convenience stores and truck stops, or mobile sports betting, could be cutting into the lottery sector, as the $35.5 billion won from draw and scratch-off games represented a 1.3% year-over-year decline.
Prospering Industry Amid Difficult Times
Inflation remains high and the stability of the global economy remains shaky with China's tightening relations with Russia and the ongoing conflict in Ukraine. North Korea is also threatening nuclear war.
But in the US, a strong labor market continues to bolster consumer spending. Economic analysts at Bank of America said in a note this week that consumer spending somewhat normalized in February, with credit and debit card spending per household up 2.7% year-over-year.
Spending continues to be supported by positive consumer 'fundamentals.' Measures of consumer health such as the inflows into customer savings and checking accounts relative to outflows remain in fairly good shape, and median bank balances continue to be elevated despite gradual drawdowns for the middle- and lower-income households," the bank research detailed.
No gaming market is more important to the overall health of the US gaming industry than Nevada. In February, the most recently reported month, GGR topped $1 billion for a record 24th consecutive month.