Posted on: March 17, 2023, 11:04h. 
Last updated on: March 17, 2023, 11:04h.
Vermont sports betting bills have been considered in the Montpelier capital each year since the US Supreme Court in 2018 struck down a federal law that had limited single-game sports wagering to Nevada. The odds of a sports gambling bill finally passing in the Green Mountain State appear better than ever.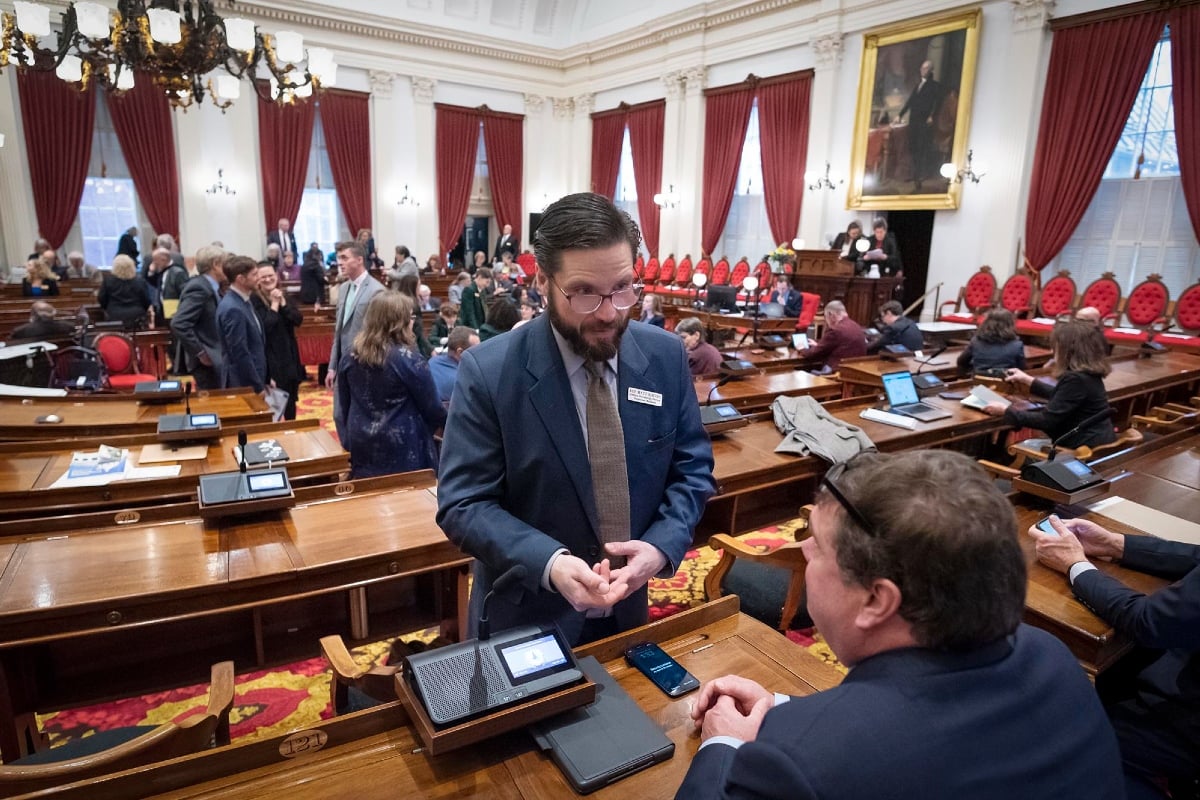 House Bill 127 was introduced by state Rep. Matthew Birong (D-Addison 3) on Jan. 31. The bipartisan legislation has six Democratic and three Republican cosponsors.
HB127 seeks to allow online sportsbooks to operate lawfully inside the state. Only bettors at least 21 years old who are physically located inside Vermont would have access.
Birong's sports betting bill found support this week in the House Ways and Means Committee. After receiving a reading in the committee tasked with finding ways to increase tax revenue, the committee members passed the statute with a nearly unanimous vote.
The legislation has since been forwarded to the House Appropriations Committee for further discussion.
Bill Details
Vermont lawmakers who support affording people inside the state the liberty to place a sports bet say their objective is twofold.
Backers say a legal, regulated sports betting market protects consumers from participating in offshore online sportsbooks that have no player safeguards or legal remedial processes for disputes. Supporters also claim that allowing online sportsbooks would keep gaming revenue from flowing to neighboring states where sports betting is permitted.
Vermont is bordered by three states — New York, New Hampshire, and Massachusetts. Sports betting, both in-person and online, is legal in all three.
There are 33 states, plus DC, where legal sports betting is operational. Three additional states have passed laws to regulate sports gambling but have not yet begun operations.
Along with Vermont, lawmakers in North Carolina, Kentucky, and Missouri are among the states in 2023 considering sports betting bills.
Birong's HB 127, should it find favor in the state House and Senate and be signed by Gov. Phil Scott (R), would authorize the Vermont Department of Liquor and Lottery to field applications from mobile sportsbook operators.
The lottery commission would be required to authorize a minimum of two but not more than six online sportsbook permits. Each applicant deemed suitable for a license would need to pay the state an annual license fee of $275,000.
Responsible Gaming Paramount
Birong hopes to win over some gaming detractors by including specifics in the sports betting bill that address responsible gaming. HB 127 requires that 2.5%, or $250,000, whichever is greater, is allocated from the sports betting tax for a newly created Responsible Gaming Special Fund.
Birong's statute also would require that each operator annually submit a responsible gaming plan to the state that includes how the sportsbook will inform players about responsible gaming resources and self-exclusion programs. HB 127 would prevent a sportsbook from receiving an operating license until the company submits a responsible gaming strategy that's approved by the Liquor and Lottery Department.
The Liquor and Lottery Department would additionally be required to annually present the state with a report on how sports betting has impacted problem gambling in Vermont. The yearly review is to be conducted in conjunction with the Vermont Department of Mental Health.