Posted on: May 12, 2023, 08:37h. 
Last updated on: May 12, 2023, 12:53h.
Vernon Downs Casino Hotel in Upstate New York is warning state officials that its potential closure could result in the layoffs of all 249 of its employees.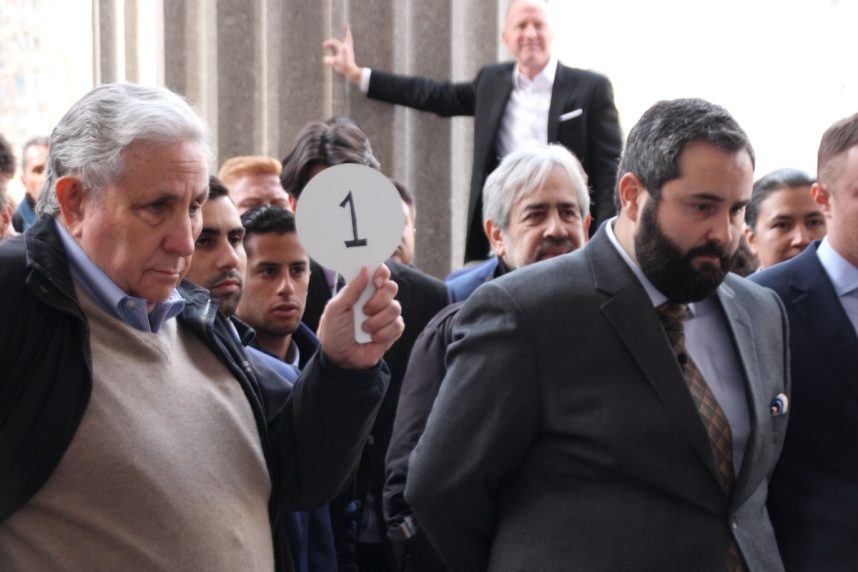 The racino this week submitted a Worker Adjustment and Retraining Notification (WARN) filing with the New York Department of Labor. WARN filings are required when employers with more than 100 employees anticipate considerable changes to their workforces. The filings are to be made at least 60 days in advance of the possible terminations or adjustments.
Vernon Downs owner Jeff Gural, who additionally controls Tioga Downs and the Meadowlands Racetrack in East Rutherford, N.J., says he lost $2 million operating Vernon Downs last year.
Last year, Vernon provided jobs for 250 community members, $13 million in tax revenue for New York State, but lost $2 million dollars," Gural, president and CEO of Vernon Downs, said in a statement. "COVID decimated our business and without modest tax relief, we can no longer operate."
Being a racino, Vernon Downs is permitted to operate video lottery terminals (VLTs), slot-like machines that determine their gameplay outcomes based on lottery simulations. During the 2022 fiscal year (April '22 through March '23), Vernon Downs generated gross gaming revenue (GGR) of $29.2 million.
Tax Breaks 
This isn't the first time Gural has threatened the closure of Vernon Downs.
The New York real estate tycoon has for many years said that without significant tax breaks from the state, his racino cannot properly compete with upstate tribal casinos. In 2017, Gural said the addition of four upstate commercial casinos, authorized through the state's 2013 gaming expansion package, further hampered his property's ability to operate profitably.
Gural said since the Native American casinos near Vernon Downs aren't taxed nearly as extensively as his racino, he can't offer the same incentives to patrons. Vernon Downs' nearest competitors are Turning Stone Resort Casino and Yellow Brick Road Casino. Both tribal casinos are owned and operated by the Oneida Indian Nation.
Vernon Downs is required by state law to direct 34% of its gross gaming revenue to New York public education. Another 10% goes to the New York Lottery to cover its regulatory and administrative costs. That left Vernon Downs with about $16.4 million in gaming floor profits last year.
Meanwhile, tribal casinos share 25% of their gross slot win with the state, but retain the remaining 75%. The tribes could operate table games and retain 100% of their felt income.
Impending Closure
Gural is calling on New York lawmakers to quickly provide his racino with a meaningful tax break. If Albany doesn't respond, he says the racetrack and casino will begin shutting down its operations this summer.
Vernon Downs, Gural said, will first shutter the casino and the property's restaurants by August, with the racetrack closing the following month. The property's hotel would close on or before December 31.
We all care deeply about this community, and I am hopeful we can work with the governor and legislature to keep these jobs and Vernon as an economic engine for Oneida County," Gural said.
But if the state isn't willing to come to the table, Gural said his hand will be forced.
"I'm not going to lose another $2 million. This is stupid," Gural concluded.