VICI Properties' (NYSE: VICI) corporate credit grade was affirmed at "BBB-" with a "stable" outlook in a new report by Fitch Ratings.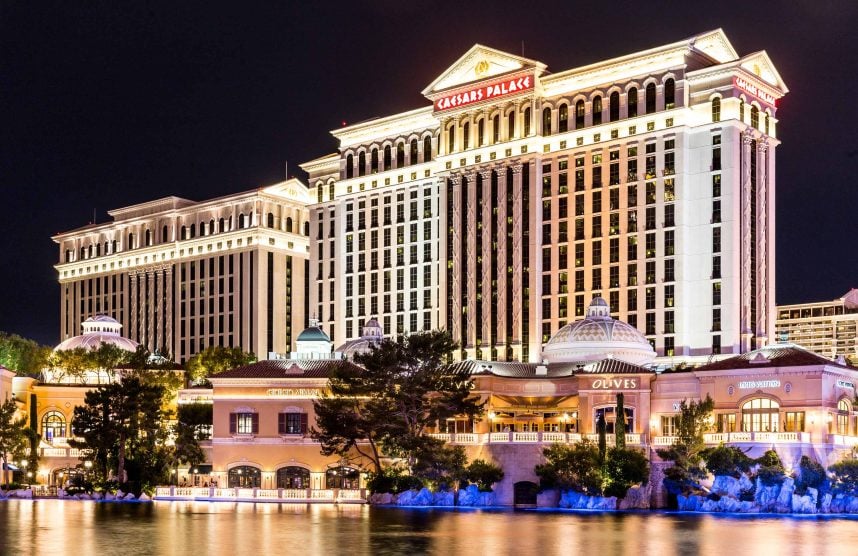 That means the largest landlord on the Las Vegas Strip carries the lowest possible investment-grade credit rating. Fitch noted that an upgrade to that mark is possible if the real estate investment trust (REIT) can sustain a net debt/earnings before interest, taxes, depreciation and amortization (EBITDA) ratio below 4.5x, if it diversifies its tenant base and if VICI and its rivals show the ability to easily tap capital markets if needed.
In terms of tenant diversification, VICI's two biggest clients are MGM Resorts International (NYSE: MGM) and Caesars Entertainment (NASDAQ: CZR), providing the REIT with significant exposure to the Las Vegas Strip as well as a slew of regional casino markets.
VICI's client roster also includes Apollo Global Management, Century Casinos and Hard Rock International, among others, confirming the gaming REIT is diverse across regions and casino sizes. However, Fitch notes MGM and Caesars combine for 76% of VICI's adjusted revenue.
VICI Favorable Fundamentals
At a time of elevated stress in some corners of the commercial real estate market, namely office space, VICI stands tall in the broader real estate sector. Strong rent collections and an ability to thrive in inflationary environments are among the factors underpinning the REIT's investment thesis.
Positively, the company has stable occupancy and rent collections with CPI-linked escalators, though overall gaming REITs have weaker contingent liquidity compared with more traditional CRE property types, which is a drag on the rating," according to Fitch. "The ratings also contemplate Fitch's expectation of deleveraging below 5.5x by YE 2024; if deleveraging is delayed as a result of operational issues or capital allocation, the ratings or Outlook may be revised."
Due to a spate of deal-making over the past couple of years that significantly expanded the REIT's client and property rosters, VICI's leverage is running toward the higher end of the historical range. However, Fitch believes the company can drive that figure down to 5x to 5.5x by the end of 2024.
"Deleveraging will result from a combination of annual contractual increases in rental income (all fixed but includes potential upside from CPI-linked escalators) and whether retained cash flow post-merger is directed toward acquisitions," added the ratings agency.
VICI Could Be Longer-Term Candidate for Better Ratings
Better credit ratings are imperative for any company because the higher an issuer's grade is, the more it saves in interest payments when it sells corporate debt.
Ratings agencies, such as Fitch, typically don't take corporate downgrades or upgrades lightly, but VICI is a credible candidate for a credit grade boost over the long haul. The ongoing desirability of Las Vegas and regional casino real estate is one reason why.
"Positively, non-traditional owners have increasingly been purchasing Las Vegas real estate (e.g. private equity), which has led to cap rate compression and is a longer term positive as it relates to the attractiveness of Las Vegas gaming real estate," concluded Fitch. "Regional gaming outperformed many of the other hard-hit sectors during the pandemic, which should also be a longer-term positive as it relates to the attractiveness of regional gaming real estate."
The post VICI Credit Rating Affirmed at BBB-, Outlook Stable appeared first on Casino.org.