Sports Betting News: VICI Properties Raises Quarterly Dividend, Boosts Investor Payout
Posted on: September 7, 2023, 05:26h.
Last updated on: September 7, 2023, 05:26h.
VICI Properties (NYSE: VICI), the largest casino landlord in the US, recently announced an increase in its quarterly dividend. Shareholders will now receive 41.5 cents per share, up from the previous rate of 39 cents. This move reflects VICI's commitment to delivering strong returns to its investors.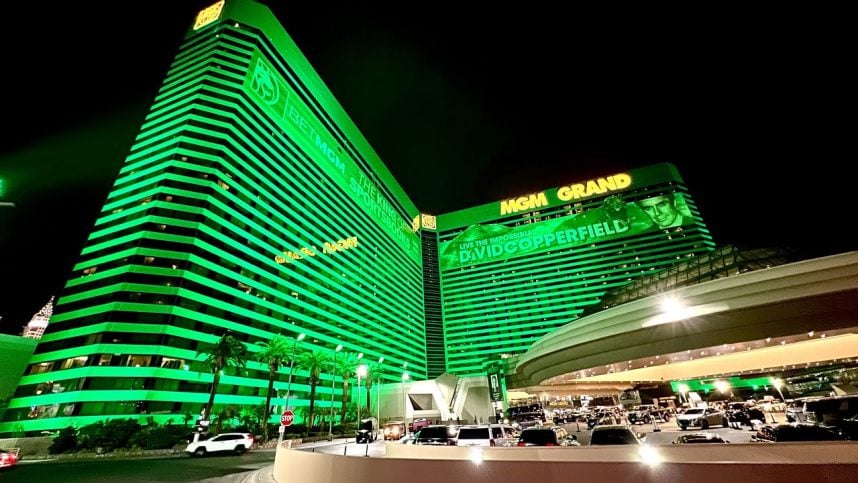 This means that the annual payout for shareholders of VICI Properties, which includes the iconic Caesars Palace, will rise 6.4% to $1.66 per share. This positive announcement comes after VICI recently completed the acquisition of real estate assets for several Canadian gaming properties, further expanding its portfolio. These properties will be operated by Century Casinos (NASDAQ: CNTY).
As stated by VICI Properties, the dividend will be payable on October 5, 2023, to stockholders who held positions as of September 21, 2023.
As a prominent member of the S&P 500, VICI Properties has a diverse real estate portfolio that includes ownership of 54 gaming venues across the US and Canada. With a current dividend yield of 5%, VICI offers investors an attractive opportunity, outperforming the yield found on 10-year Treasurys by 74 basis points.
VICI Properties: A Growing Dividend Story
Investors seeking stable and growing dividends will be pleased with VICI Properties' recent announcement. Over the past six years, the company has consistently increased its dividend since its spin-off from Caesars Entertainment in 2017. This commitment to delivering strong dividends is a testament to VICI's long-term growth strategy.
Through strategic acquisitions, VICI Properties has become the largest landlord on the iconic Las Vegas Strip. In addition to owning the real estate of renowned properties like Caesars Palace and the Venetian, VICI also owns the property assets of many MGM Resorts International (NYSE: MGM) venues. With gaming real estate assets in 15 states, including Nevada, and Canada, VICI Properties has established a geographically diverse portfolio that provides stability and growth opportunities.
VICI Properties: Keeping Pace with Competitor
In the gaming REIT sector, VICI Properties remains on par with rival Gaming and Leisure Properties (NASDAQ: GLPI). Both companies have recently increased their dividends to ensure investor satisfaction.
Gaming and Leisure Properties announced its second dividend increase of the year, along with a special dividend. While Gaming and Leisure Properties has a dividend yield 104 basis points higher than VICI Properties, VICI has been the superior performer in the market this year.
It is worth noting the differences between the two REITs. VICI Properties boasts a market capitalization that is approximately two-and-a-half times larger than Gaming and Leisure Properties. Additionally, VICI Properties has a greater presence on the Las Vegas Strip compared to its competitor.