Posted on: April 20, 2023, 06:41h. 
Last updated on: April 20, 2023, 06:41h.
Proceeds from Las Vegas mass shooter Stephen Paddock's $1.3M estate reportedly will be distributed among 61 victims' families. The families will each receive about $20,000.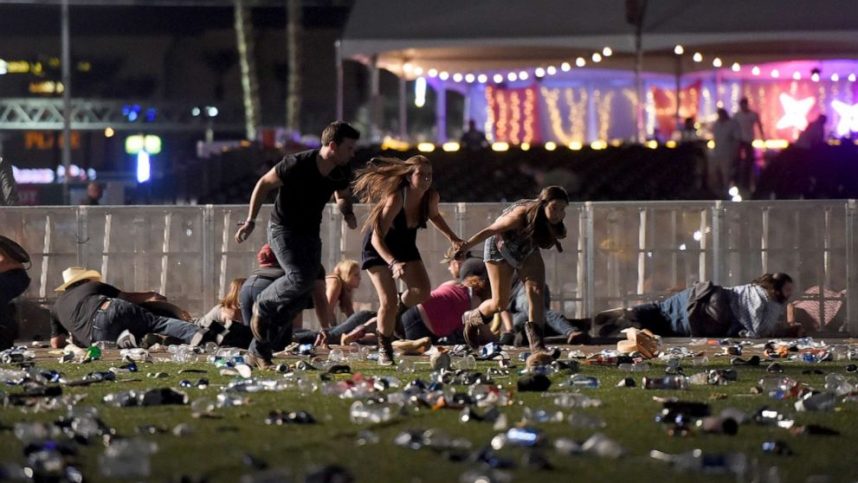 A court document released this week reveals these include Nevada residences in Mesquite and Reno, as well as seven acres in Henderson, according to the Las Vegas Review Journal.
Paddock's mother agreed to the properties being sold and the money given to victims' families, Las Vegas TV station KTNV reported. Attorneys and creditors also waived fees/balances so all the money could go to the families.
Word of the property sales was confirmed by attorney Alice Denton during a court hearing this week. Denton is a Las Vegas attorney specializing in probate law and estate planning. She is married to Judge Mark Denton.
Paddock, a 64-year-old accountant, gained global notoriety when he stood on the 32nd floor of the MGM Resorts' Mandalay Bay hotel and opened fire on concert goers below.
Several hundred people were injured, and 58 died back in 2017. Two victims passed away from their wounds two years after the shootings. It was also revealed that an additional unnamed victim was added to the list of 60 previously announced victims.
Paddock took his own life before authorities could reach him. He didn't leave a suicide note or explanation for his actions.
Separate from the new payments, in 2020 MGM Resorts and its insurers settled with shooting victims and relatives for $800 million.
Many Weapons Destroyed
In September, Las Vegas District Judge Gloria Sturman directed that most of Paddock's gun arsenal be destroyed close to five years after the October 1, 2017 mass shooting.
It was revealed this week 36 of the 49 guns owned by Paddock have been destroyed. The other 13 firearms belonging to Paddock were seized by the FBI and taken out of circulation.
An unnamed person or entity paid $62,000 for the weapons under the condition they would be destroyed and taken out of circulation, the Review Journal reported on Thursday.
Gambling Losses
Last month, it was reported that Paddock apparently had a grudge against casinos. His bank account balances dropped from $2.1 million to $530K, in part due to gambling losses before the shooting spree, according to released FBI documents. He lost $38,000 weeks before the shootings while gambling at the Tropicana Las Vegas.
The FBI report also said a gambling acquaintance of Paddock's revealed Paddock was "very upset at the way casinos were treating him and other high rollers."
Casinos had reduced comps given to high rollers. That led to him get "upset and stressed." He also expected to be given a penthouse suite at the Mandalay Bay because he was a VIP player.
Yet, there was "no clear single motivating factor" for Paddock to open fire on the victims, the FBI said.
The mass shooting led to some improvements in casino-hotel security at many larger properties. Several Las Vegas properties now have specialized security forces ready to respond quickly to serious incidents, security consultant Tommy J. Burns recently told Casino.org.
In 2019, the Las Vegas Metropolitan Police Department (LVMPD) released a detailed self-assessment which provided an after-action review on the incident and the department's response.