Posted on: April 5, 2023, 02:03h. 
Last updated on: April 5, 2023, 02:46h.
A disturbing new video, shot at an unnamed casino, has achieved social-media virality. Viewed 11 million times on Twitter, it apparently shows a woman urinating while seated at a slot machine. The woman, who isn't identified, holds a cell phone to her left ear as liquid splashes the base of her slot stool. The supposition is that she didn't want to interrupt her play for any reason.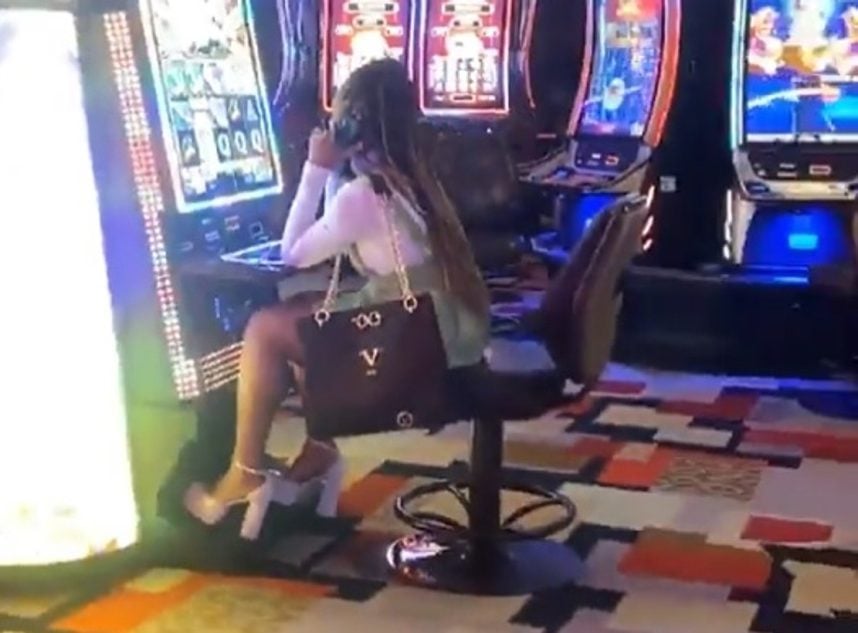 As disturbing as this might be, urinating on casino floors isn't as uncommon as one might think.
In 2007, Arnie Wexler, a recovered problem gambler who operated a New Jersey-based gambling hotline and counseling service at the time, told the Louisville Courier-Journal that many heavy gamblers don adult diapers to avoid having to leave a slot machine or gaming table. If they don't come prepared, he said, they "just pee in the seat."
Wexler was quoted for a story about a complaint filed with the Indiana Gaming Commission by a video poker player who decided to try his luck at the machine next to his at the Caesars Southern Indiana casino. The player found his shorts in much more dire need of changing than his luck.
For obvious reasons, casinos prefer never to acknowledge this problem. However, for the Courier-Journal article, a Caesars Southern Indiana spokesperson made the rare admission of having "a procedure to immediately remove broken and soiled chairs from the gaming floor." According to Wexler, all major casinos have "seat changers," a crew dedicated to removing soiled chairs and replacing their cushions.
The Caesars spokesperson admitted that her casino "dropped the ball" in this particular case.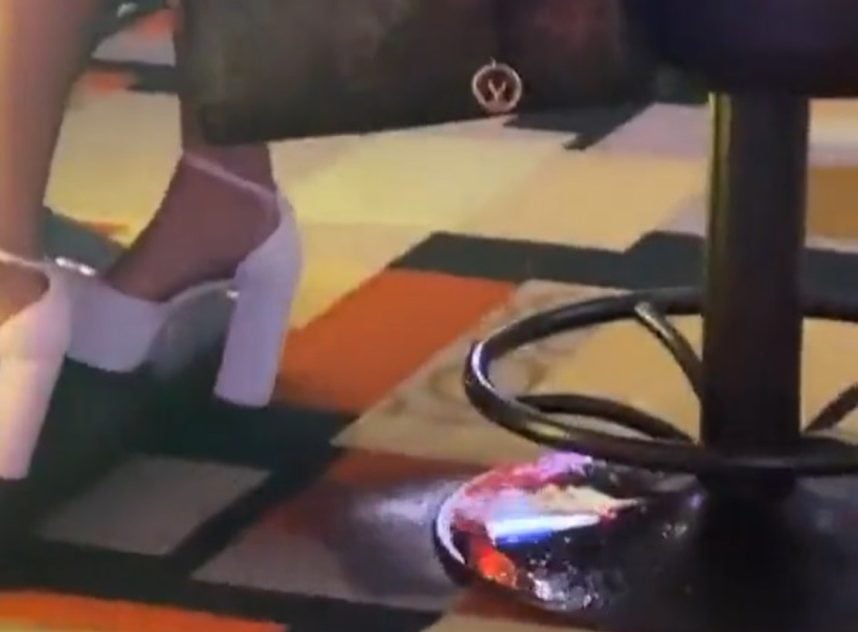 Why They Won't Leave
"I used to work security for a casino," claimed one of the commenters on the new Twitter video. "If they weren't with a friend who could hold their spot or [weren't] close to a bathroom they would do their bidness (sic) right there. I would go whole 12-hour shifts and watch people not budge an inch."
Compulsive gamblers often believe the myth that once they start playing a machine, they must continue until they hit a jackpot, regardless of what bodily needs might present themselves.
If they should leave, their thinking goes, someone else who has been watching their play might swoop in and enjoy "their" jackpot. Alternatively, if they're winning, players often believe they can't leave a machine because it's "hot."
By the way, every possible jackpot has the same preprogrammed chance of occurring on every spin. There is absolutely no cumulative memory of previous spins.
How Illegal is This?
In Nevada, urinating on a casino floor is a misdemeanor. A convicted first-time offender can receive up to a $2,000 fine and/or 364 days in a county jail.
If the offender is a male who decides to spare his pants, he could also face an indecent exposure charge, forcing him to register as a sex offender.
In 2021, a man allegedly urinated on himself and the floor of the Presque Isle Downs & Casino sportsbook in Erie, Penn., according to the Meadville Tribune newspaper. He faced a fine of $50 plus court costs and fees of $164.25, according to the citation, which was discharged as part of a plea deal.
Having covered all this, the viral video in question raises as many questions as it does issues.
First of all, how did a videographer, standing more than 10 feet away, happen to know the exact moment to capture this woman's urine in the process of falling? The sound of liquid hitting the base of a chair wouldn't likely be louder than ambient casino noise.
The upside of staging a scene for social media virality far outweighs the downside, particularly if the liquid came from an overturned water bottle, which wouldn't be a crime.
Incidentally, if you decide to search for the video to judge for yourself, be forewarned. A sexist caption used to describe the woman is as vile as the supposed act itself.