Published: September 1, 2023, 08:22h. 
Last updated on: September 1, 2023, 08:22h.
A retired Las Vegas police officer is making headlines this week after an accidental shooting incident at a local gaming property.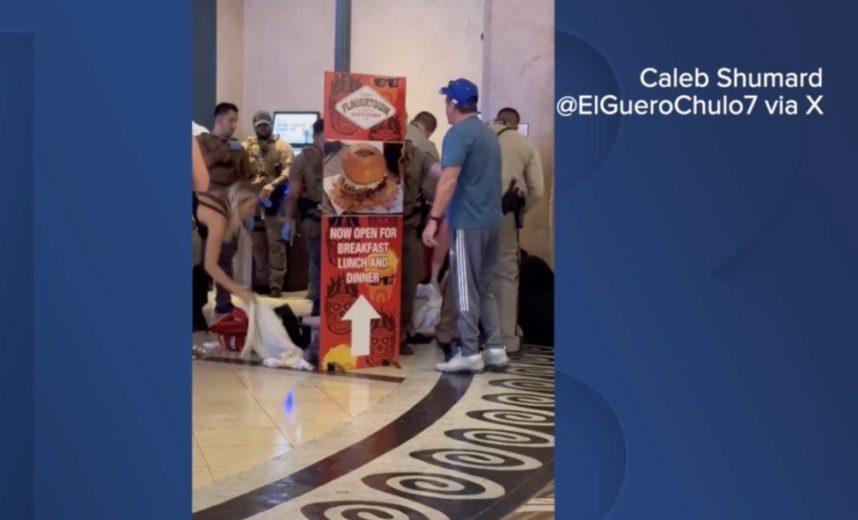 The retired officer's own gun accidentally discharged while on the casino floor at Horseshoe Las Vegas.
The victim, identified as Andrew Thomas Sutton, 72, suffered a leg injury from the single wound on August 24, as reported by various news sources.
The incident occurred near a cashier's cage.
Immediate assistance was provided by casino visitors and security officers upon hearing the gunshot and witnessing the officer fall.
The Las Vegas Metropolitan Police Department (LVMPD) officers and an ambulance EMT crew also arrived at the scene for initial treatment.
Metro officers conducted an investigation and reviewed surveillance footage of the incident.
According to an LVMPD report on the shooting, the officer turned away from the camera's view and suddenly started physically jumping before collapsing to the floor.
Sutton was transported to University Medical Center for emergency treatment and remains in stable condition as of this week, according to local news station KSNV. He stated that he is currently in the process of recovering from his injuries.
Specific details about the extent of the officer's wound were not disclosed by the police.
Rules for Carrying a Firearm
No charges have been filed against Sutton thus far. In Nevada, open carry of firearms is permitted in most instances within casinos, as the state allows open carry and considers gaming properties as private property.
The weapon must be visible, such as in a holster, to comply with regulations. However, a concealed carry firearm (CCW) permit is required for carrying a concealed weapon, according to LVMPD regulations available online.
There is uncertainty regarding the officer's reason for bringing the firearm into the gaming property, as well as the need to adjust his pants and whether they were slipping from his waist.
No other individuals were harmed by the accidental discharge, and the casino property remained undamaged.
Retirement from the Police Force
According to local news station KTNV, Sutton previously served with the LVMPD and retired from his position in 2013.
The Horseshoe Las Vegas was formerly known as Bally's until a recent rebranding. It is operated by Caesars Entertainment.