Date: September 29, 2023, 10:57h. 

Last Updated: September 29, 2023, 10:57h.

Britney Spears Posts Video Dancing and Playing with Knives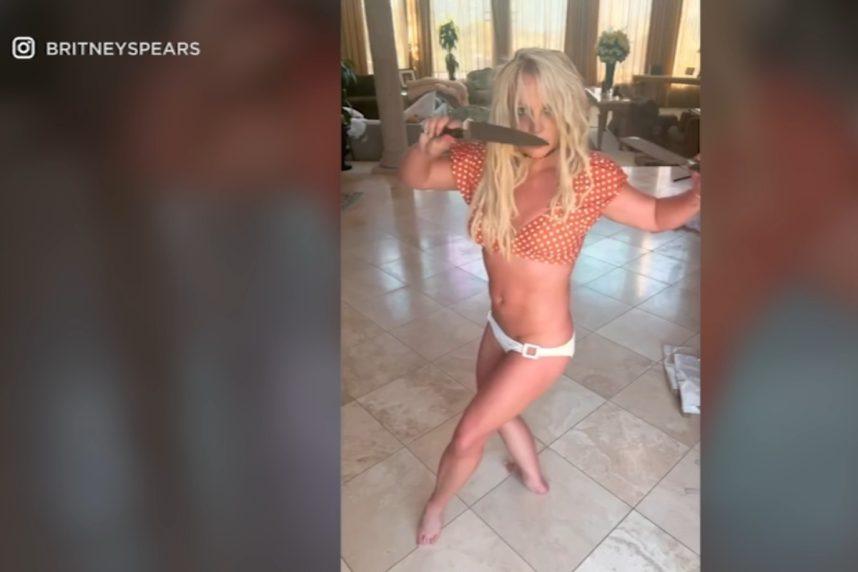 A video posted by Britney Spears on Instagram this week shows her dancing and playing with knives in her California mansion. The viral post prompted law enforcement to conduct a wellness check on the pop superstar.
According to Spears' Instagram caption, the knives she used were not real but were for Halloween fun.
Despite Spears' reassurances, concerned fans contacted the Ventura County Sheriff's Office, prompting a visit to the singer's home. Authorities confirmed that Spears was safe.
With a history of mental health troubles and erratic behavior, Britney Spears' well-being has been a topic of concern in the past. Her legal battle to end her father's control over her life sparked the #FreeBritney movement, which successfully terminated her conservatorship in 2021.
Britney Spears' Influence on Las Vegas
In recent years, Las Vegas residencies have become a popular choice for top-level performers at the peak of their careers. This shift is largely attributed to Britney Spears, who transformed the city's entertainment scene.
Spears kicked off her first Las Vegas residency, "Britney: Piece of Me," in 2013 at Planet Hollywood. The show was a huge success, receiving rave reviews and generating significant commercial revenue.
At the end of her nearly 150 performances, Spears' residency surpassed $138 million in box office earnings. This places her third on the list of all-time residency ticket revenue in Las Vegas, behind Celine Dion's "A New Day" and "Celine."
Following in Spears' footsteps, other A-list acts like Adele, Lady Gaga, Katy Perry, Bruno Mars, and Carrie Underwood have also found success with Las Vegas residencies.
Before Britney Spears, Las Vegas residencies were seen as a last resort for fading stars. She changed that perception and paved the way for contemporary hitmakers to perform in the city.
According to entertainment reporter Hugh McIntyre, Spears' residency was a testament to her enduring star power and a clear message that Las Vegas was open for business for current chart-toppers.
Britney Spears' Autobiography
Britney Spears will release her autobiography, "The Woman in Me," next month.
The book promises to reveal Spears' incredible journey and the strength behind one of the greatest performers in pop music history. It focuses on the impact of her court testimony in June 2021 and how it changed her life and the lives of many others.
"The Woman in Me" will be available on October 24.