Posted on: April 12, 2023, 03:25h. 
Last updated on: April 12, 2023, 03:25h.
For many, playing the lottery is a lot like playing golf – a lot of shanks that get irretrievably lost in a bunker or the drink. A group of regular golfing buddies in Australia might now consider putting away their clubs for a while after scoring a hole-in-one in an Oz Lotto draw.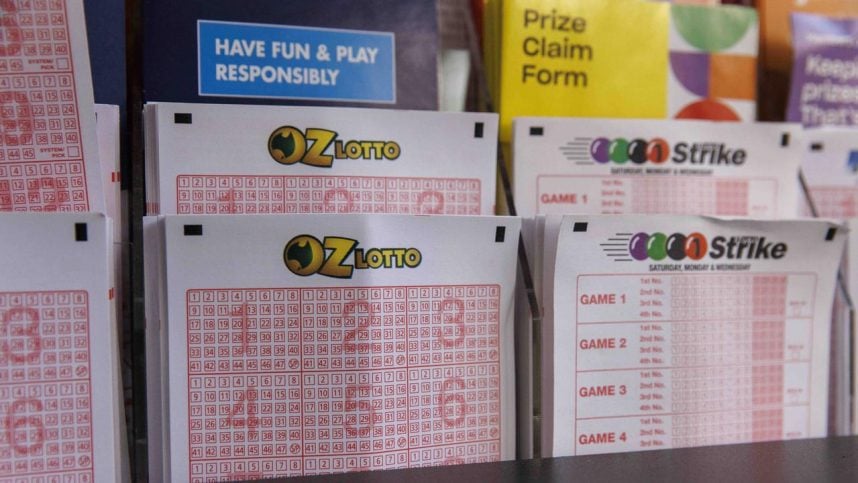 Tuesday night was the latest big lottery for Oz Lotto, with an AUD30-million (US$19.97 million) jackpot available. When the final number was revealed, it resulted in one ticket having been hit straight down the fairway and into the cup.
That ticket belongs to eight friends who regularly meet up on the greens and practice their best Greg Norman or Adam Scott poses. It was the second-largest lottery win in Australia this year, following an AUD40-million (US$26.62 million) Powerball jackpot last month.
Winner, Winner, Roast Beef Dinner
The West Australian reported that one member of the group, an unidentified man who regularly holds onto the tickets, was having dinner with his wife when he found out they had won. The two were at a restaurant and he decided to check the numbers, which suddenly became more important than the roast beef in front of him.
He then began calling the rest of the group, one of whom thought he was playing a prank. Another didn't believe him and hung up. Eventually, he convinced all of them that he was telling the truth, and the huge win began to sink in.
Each of the golfing buddies will pocket AUD3.75 million (US$2.5 million) tax-free. They're already starting to make plans for how to use the windfall, including looking at vacations and paying off mortgages.
At least one of the members of the group plans on making a vehicular upgrade. He reportedly has the same car he had when he received his "P plates," provisional license plates given to drivers when they first get their license in Australia. Since the golfing buddies are all reportedly in their 40s, he may have had the car for around two decades.
The shopping trips will probably also include some new Bettinardi or Cobra King golf clubs.
It Pays To Live In West Australia
West Australia has had several lottery winners already this year. The state has seen 29 jackpot winners across the entire menu of Lotto games, and the hits keep on coming. The Powerball win from March also occurred in the state.
The AUD30M jackpot was the largest for the Oz Lotto this year as players continue to guess correct numbers. That has kept the top prize from climbing, and the golfers' win resets next Tuesday's jackpot to AUD3 million (US$1.9 million).
One of the largest jackpot wins in West Australia was in a 2021 Powerball draw. A group of women in Perth who regularly attended the same gym won AUD80 million (US$53.92 million). Since there were 55 people in the pool, they each pocketed AUD1.5 million (US$998,550).
To date, the largest lottery jackpot in Australia occurred with a Powerball draw last October. That was worth AUD160 million (US$106.51 million), which three tickets split. Someone in West Australia was also one of them, netting AUD53 million (US$35.28 million).