Posted on: November 15, 2023, 05:57h. 
Last updated on: November 14, 2023, 05:59h.
West Virginia has joined the Multi-State Internet Gaming Agreement (MSIGA), becoming the fifth state to participate in the agreement allowing states to share online poker player pools.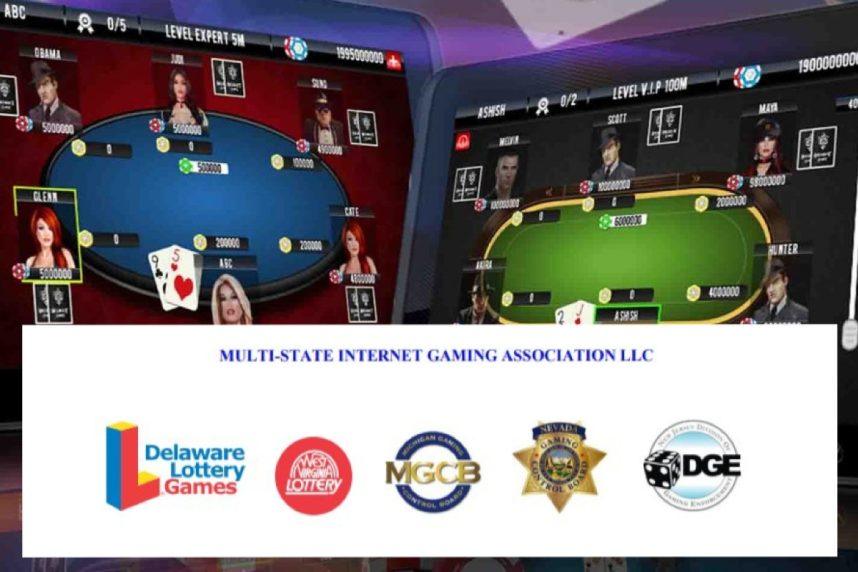 The association is managed by the Multi-State Internet Gaming Association, allowing West Virginia to participate in shared online poker games to increase potential winnings for its players.
West Virginia Director John Myers expressed his delight at the opportunity for players to enjoy multi-state poker games, boosting the potential pool of players and offering bigger winnings.
West Virginia now joins Delaware, Michigan, Nevada, and New Jersey in the poker player-sharing agreement.
Pooling players across state lines is essential to ensure an adequate number of tables and accommodate players seeking to play online games any time of day.
MSIGA Formation
MSIGA was created in 2013 through legislation in Nevada and Delaware, allowing for player liquidity sharing across state lines within the parameters of federal law.
The legislation was carefully crafted to align with the Federal Wire Act, allowing for the transmission of betting communications under legal circumstances.
When interstate poker pooling went into effect in 2014, only Nevada, Delaware, and New Jersey had legalized online poker, necessitating the inclusion of additional states.
West Virginia legalized iGaming, including online slots, table games, and poker in 2019, contributing to the state's enthusiastic participation in MSIGA.
Legal online poker pooling across state lines has proven vital to the success of iGaming, especially in states where the player base may otherwise be insufficient.