Posted on: April 19, 2023, 10:09h. 
Last updated on: April 19, 2023, 10:26h.
The World Putting League (WPL) will host its second championship event on Thursday, April 20, from the Hawaiian Rumble minigolf putt-putt course in Myrtle Beach, S.C., and two sportsbooks are offering odds on the 72 holes of competition in multiple US states.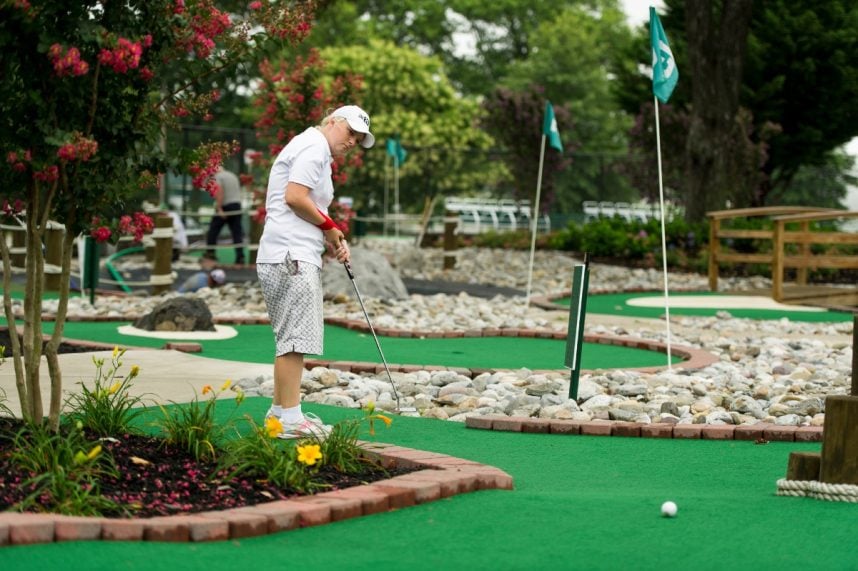 DraftKings and Betfred are taking action in certain states and jurisdictions on Thursday's WPL event that features 36 putters who will seek to complete four rounds of the 18-hole course in a single day. Gary Hester, winner of the inaugural WPL Championship Tournament in February, returns to defend his title.
Despite being the defending champ, Hester doesn't have the shortest odds of hoisting the trophy. Hester is at +1500 to win again, an attractive line for a bettor looking to win big on a small bet. Should Hester capture his second WPL title, just a $10 bet would return $150.
Oddsmakers at DraftKings and Betfred who have studied the new professional sports league believe Matt McCaslin is much likelier to be the victor on Thursday. McCaslin is at +400, meaning a $10 bet would win just $40.
Olivia Prokopova (+500), Greg Newport (+550), and Joey Graybeal (+800) are the other front-runners.
Olivia is one of the best minigolfers out there. Check out her Highlights from the past inaugural@worldputtleague tournament. You can watch along next event with @TheHammerHQ on 20th April and bet on @DKSportsbook @BetfredSports#minigolf #sportsbetting pic.twitter.com/Q79qzDKU02

— Pro League Network (@ProLeagueNet) April 18, 2023
Minigolf Ideal for Betting
The World Putting League, oddsmakers say, is an ideal sport for legal sports betting. The fast pace of the game — a round takes considerably less time than a PGA Tour round — and a plethora of in-game betting opportunities render minigolf an appealing sport for wagering.
Produced by the Pro League Network and sanctioned by the US ProMiniGolf Association, the World Putting League is the first professional minigolf circuit to be offered with legal betting in US history. Fans and bettors can watch Thursday's showdown online via a live broadcast on the WPL website (TheWorldPuttingLeague.com).
Bettors can wager in a variety of ways on DraftKings and Betfred. Wagers include the number of holes in one for each payer and group, the number of total aces for each hole, and the lowest score for each round. Of course, bettors can also try and predict the overall winning putter.
Of the 36 starting putters, only the top 24 will advance to the second round of play. The field for the third round — often referred to as "moving day" in the professional golf world — will be trimmed to 12 players.
The final round will include only the top six players, plus ties. All rounds will be stroke play.
Game Integrity
The Pro League Network was founded last year as a way to bring fun and "inherently bettable" live sports to sportsbook operators. Because of its newness and limited capabilities compared with, say the PGA Tour, league officials say additional steps have been taken to protect the integrity of the competitions and to keep illicit actors from influencing its outcomes.
To ensure gaming integrity, PLN readies and monitors each sport for wagering by setting athlete policies and data standards before securing state approvals. The company is working with a number of industry providers including US Integrity for integrity monitoring and Sports Info Solutions for data distribution," a World Putting League spokesperson told Casino.org.
PGA Tour Radio host Brian Katrek will be on the broadcast call for Thursday's World Putting League event live from Myrtle Beach. The action tees off at 10:30 am EST.