Posted on: August 10, 2023, 02:31h.
Last updated on: August 10, 2023, 02:31h.
A fortunate visitor to the Wynn Las Vegas scored a massive jackpot of over $1.6M on a slot machine last Friday.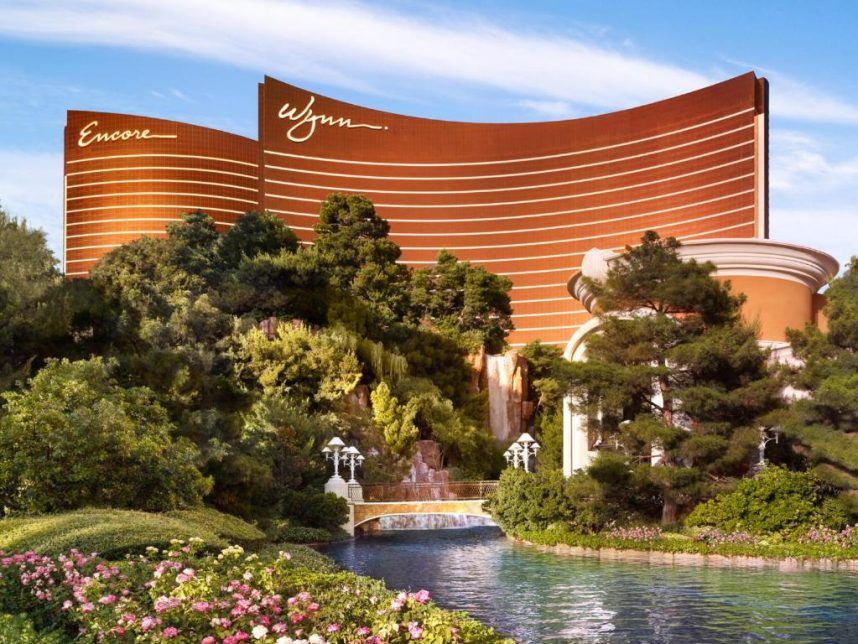 The identity of the fortunate player, who resides in Florida, has not been revealed. They were in Las Vegas for a visit and decided to try their luck at the famous Las Vegas Strip casino.
The jackpot they hit amounted to $1,614,758.09, making it an impressive grand progressive jackpot.
The winning spin occurred on the popular Panda Magic slot game, which is provided by Aristocrat Gaming.
Caesars Palace Anniversary Win
A player celebrating their wedding anniversary at Caesars Palace Las Vegas received an extraordinary gift of $242,467 on Monday.
The lucky winner, who chose to remain unidentified, scored the impressive payout while playing Ultimate Texas Hold 'Em Poker.
This anniversary celebration win was not the only recent milestone at the iconic Caesars Palace, as the renowned casino resort marked its 57th anniversary on Saturday.
$100K Slot Payout at Caesars
Another fortunate player struck gold at Caesars Palace Las Vegas on Tuesday, winning a hefty $100,320 while playing a slot machine.
Although the visitor's identity remains unknown, they are a member of the Caesars Rewards program.
No further details about the win have been provided at this time.
$97K Won on Penny Slot
A lucky woman from New Jersey, identified as Ansaly T., walked away with an impressive prize of nearly $100K at the Live! Philadelphia Casino & Hotel last Friday.
Ansaly T. bet just $1.76 and won a significant $97,402 on a penny slot machine, marking the first ever Giant Jackpots win at the Live! Philadelphia Casino.
The newly introduced slot payout system offers a range of wins between $50K and $100K, and Ansaly T.'s win was close to the maximum payout.
To be eligible for such wins, players must be Live! Rewards Card members. Following this recent payout, the Giant Jackpot balance will begin to build up until another lucky individual claims the prize.
Live! Casino & Hotel Philadelphia officially opened its doors on February 4, 2021.
Borgata Player Wins Record $1.5M
A fortunate table game player at the Borgata Hotel Casino & Spa in Atlantic City experienced an incredible stroke of luck, winning a sensational $1.5M last month.
This payout represents the largest progressive jackpot win ever recorded in the history of AGS table games, the provider of the game.
The player, identified as Jin, placed a $5 bet and was rewarded with a Triple Diamond jackpot through the Bonus Spin Xtreme progressive payout feature on July 21.
The win was linked to one of the 17 Bonus Spin Xtreme tables available at Borgata.
Bonus Spin Xtreme is an exciting side bet product that features three concentric wheels. It offers a jackpot payout to the winner and a community prize to the other players.
The Bonus Spin Xtreme feature is integrated across all table games on the casino floor.
The Borgata win last month represents the second jackpot of $1M or more for the AGS table games division this year. Previously, a player won $1.2M on AGS' Super 4 progressive jackpot at the Seminole Casino Coconut Creek in Florida.