The Venetian Resort Las Vegas has introduced the all-new Yahoo Sportsbook, powered by William Hill technology, providing an exciting sports betting experience.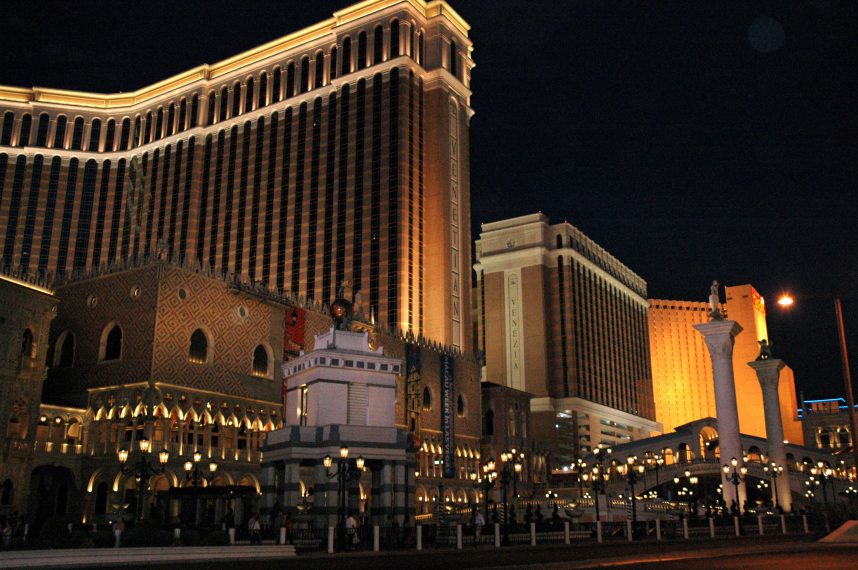 The Yahoo Sportsbook, spanning over 12,000 square feet, is located on the third floor of the renowned Strip casino hotel. This marks the first brick-and-mortar sports wagering venue to bear the Yahoo brand. While Yahoo may not be typically associated with sportsbooks, it has a significant presence among fantasy sports enthusiasts and is now aiming to expand its reach in the sports wagering space.
Yahoo Sports possesses the second-largest fantasy sports platform, only behind ESPN, and has a growing foothold in the sports wagering industry.
Venetian President and CEO Patrick Nichols stated that the new Yahoo Sportsbook combines the comfort of watching a game with friends in a relaxed setting, plush sofas, lounge chairs, and delicious game-day food. The partnership with Yahoo promises further surprises for guests as the football season approaches.
The introduction of the Yahoo Sportsbook is part of an extensive $1 billion remodel of the iconic Venetian, announced last year.
Fascinating Background on Venetian Yahoo Sportsbook
Those well-versed in the sports wagering industry may wonder why Yahoo Sportsbook, which has an agreement with BetMGM, is featured at a casino resort not operated by MGM Resorts International (NYSE: MGM).
The reasoning is that Apollo Global Management (NYSE: APO), a major private equity firm, operates the Venetian. It also holds a 90% ownership stake in Yahoo, with Verizon Communications holding the remaining 10%.
The utilization of William Hill technology by the new sportsbook is also intriguing because Caesars Entertainment (NASDAQ: CZR) currently controls the William Hill brand in the United States.
There is a connection to Apollo in that story as well. In 2021, the private equity firm was considered a potential acquirer of William Hill as well as its non-US assets that were eventually sold by Caesars. Despite not securing either opportunity, Apollo has a long-standing history in the gaming industry. Apart from operating Venetian, the firm owns a Canadian casino company and an Italian sportsbook operator, among other gaming assets.
Venetian Yahoo Sportsbook Amenities
The newly unveiled Venetian sportsbook is equipped with a massive 1,770-square-foot LED video wall, allowing for the simultaneous viewing of up to 40 games. Additionally, there are 30 television screens situated throughout the venue, along with two exclusive "Yahoo Fan Caves" that can be reserved for group events and parties. Each fan cave can accommodate up to 12 people and provides dedicated food and beverage service.
The sportsbook offers 105 chairs and sofas for comfortable seating, in addition to a 29-seat bar featuring 10 65-inch screens for optimal sports viewing.
Black Tap Craft Burgers & Beer and Noodle Asia are offering specialized menus exclusively for the sportsbook, ensuring an exceptional dining experience.
The post Venetian Las Vegas Debuts New Yahoo Sportsbook appeared first on Casino.org.