Posted on: March 28, 2023, 07:34h. 
Last updated on: March 28, 2023, 07:34h.
Donald P. Smith of North Las Vegas was the person whose remains were found at Lake Mead's Callville Bay during separate discoveries on Oct. 17 and 19, 2022. Clark County officials made the announcement on Tuesday, March 28.
Smith, 39, was reported missing in April 1974. County officials said he drowned accidentally.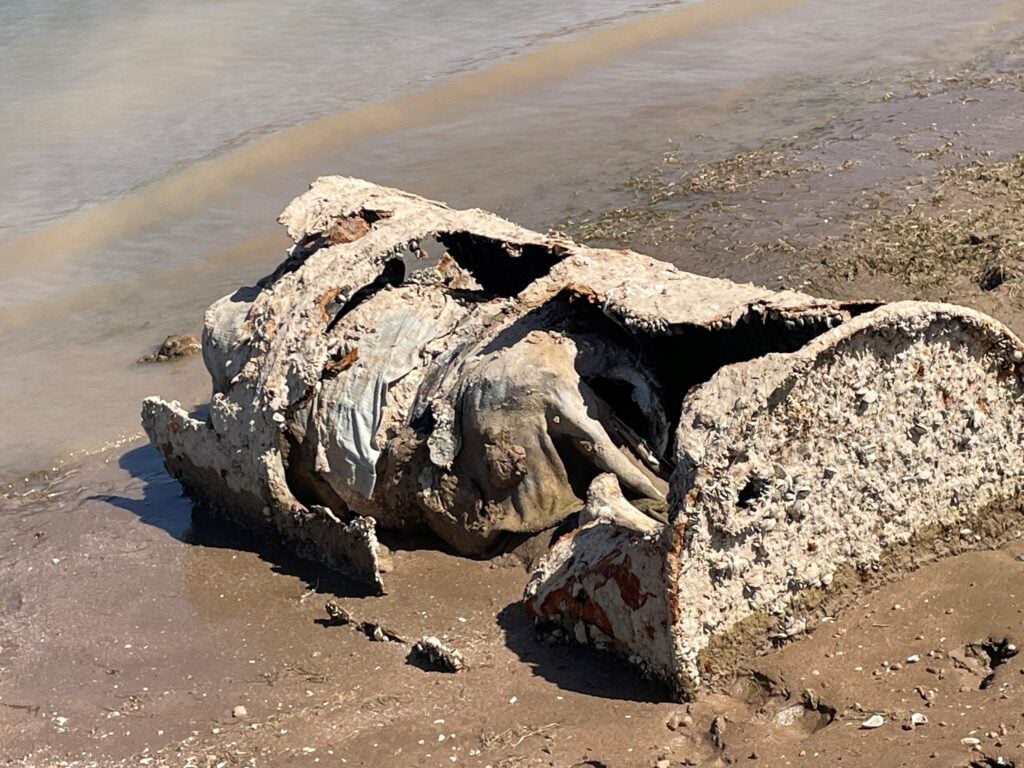 "The identification was based on DNA analysis and reports from the original incident," Clark County spokesperson Stacey Welling wrote in a statement to the Las Vegas Review-Journal.

Smith's remains — discovered by contractors working at the marina — were were the fourth recent set discovered at Lake Mead since a megadrought started forcing the receding reservoir to give up its secrets.
Other Remains Not Yet IDed
The first set of remains was found by boaters on May 1, 2022, hidden in a barrel discovered near Hemenway Harbor, about 30 miles from Las Vegas. County officials said the deceased was a male homicide victim who died from a gunshot wound sometime from the mid-'70s to the early 1980s. They have yet to make a positive identification.
The second set of remains — discovered by two sisters paddleboarding near Callville Bay on May 7, 2022 — belonged to Thomas Erndt, a 42-year-old Las Vegas man believed to have drowned during a nighttime boating trip on Aug. 2, 2002. According to Erndt's family, he and his two children, along with two adults, went swimming in the lake and Erndt never surfaced. A positive ID was made by the Clark County coroner's office on Aug. 24, 2022, though his cause and manner of death remain unknown.
A third set of remains was found during separate discoveries at Boulder Beach on July 25, Aug. 6 and Aug. 15. Those remains have been confirmed to belong to the same body, but no positive identification has been made yet.
"The process for identifying the remains includes examinations to determine the gender and approximate age, height and weight of each decedent; the collection of DNA samples, the quality of which can be greatly affected by time and environmental conditions; and comparing findings to information about people who have been reported missing over the years," Welling wrote in his statement to the R-J.