Dominic Escalera Released from Jail Accidentally: A Shocking Incident at Wind Creek Bethlehem Casino
Posted on: August 9, 2023, 03:38h. 
Last updated on: August 9, 2023, 03:38h.
In a shocking turn of events, a Newark, N.J. man was accidentally released from a Pennsylvania jail, months after his arrest at the Wind Creek Bethlehem Casino. The man, Dominic Escalera, had allegedly hired a hitman to target his ex-girlfriend and her brother.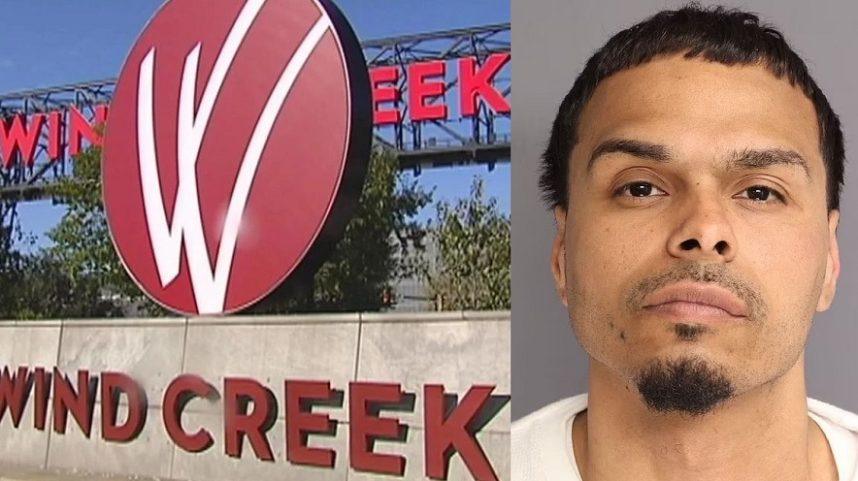 The incident came to light through a gross negligence lawsuit filed by Escalera's ex-girlfriend. During his unexpected release, Escalera allegedly attacked and terrorized her in her Allentown, Penn. home.
Escalera had been indicted on charges of hiring a hitman and possessing a firearm as a felon. Prosecutors claim he had agreed to pay the hitman in cash and illegal drugs, and also provided him with a weapon. Escalera then went to the Wind Creek Bethlehem Casino to establish an alibi while he believed the hit was being carried out.
However, unbeknownst to Escalera, the hitman turned out to be an undercover Pennsylvania State trooper, resulting in his arrest inside the casino.
Terrifying Assault
With charges against him, Escalera potentially faces up to 30 years in prison. Bail was denied to him after a federal judge deemed him a flight risk and a danger to the community. He was ordered to remain incarcerated at the Lehigh County Jail throughout the pretrial proceedings.
Shockingly, Escalera was released on August 20, 2021, and made his way to his ex-girlfriend's house.
"I told you I would get out," he chillingly told her, revealing his presence in her kitchen, as per the lawsuit.
During the next two hours, Escalera subjected his ex-girlfriend to a horrifying assault, threatening her and her family with death, the lawsuit alleges.
Fortunately, the plaintiff managed to discreetly alert authorities via text messages, leading to Escalera's prompt rearrest.
'Worst Nightmare'
The victim's lawsuit holds Lehigh County, jail warden Kyle Russell, and the county's corrections director, Janine Donate, accountable. The plaintiff claims to suffer from post-traumatic stress disorder as a result of the ordeal and lives in constant fear of Escalera reappearing in her home to harm her.
According to Josh Karoly, the plaintiff's lawyer, "It's literally any victim's worst nightmare. The crime that this gentleman was accused of committing is the worst possible offense to be released from for the woman who was the target of his alleged plot.
"It's heroic how she was able to deal with the situation and get him back into custody, but she should've never been in that position in the first place," Karoly added.