A spate of celebrities have been looking to esports as a way to invest some of their hard earned money. The latest of which is one of the richest and famous of them all, Will Smith who invested in the global esports organization called Gen G. Esports.
The company recently completed a $46 million round of investing that included money from such diverse sources as Smith, Stanford University, Keisuke Honda's Dreamers Fund and investor Dennis Wong.
Gen. G Esports is a Korean company with offices in San Francisco and Shanghai that bills itself as the gold standard in Esports. They are major players in a number of the esports leagues around the world including the League of Legends, Heroes of the Storm, PUBG and Clash Royale.
They are a training center, a player and coaching management company who also provide premier fan engagement with their players.
This round of funding is meant to help with their global expansion plans, the company's pending Los Angeles branch set to open in July and their esports academy program.
COO Arnold Hur released a statement saying, "we are grateful for the support of a remarkable group of investors that is as diverse as the future of esports itself. Our partners in this round share Gen. G's mission to reimagine sports entertainment as only an authentically global esports organization can."
The 50-year old Smith has been nominated for Academy, Emmy and Grammy awards and starred in a litany of films and television entertainment including the French Prince of Bel Air, the Men in Black franchise, and the Bad Boys franchise.
His investment adds further legitimacy to the continuing mainstreaming and exploding popularity of esports gaming.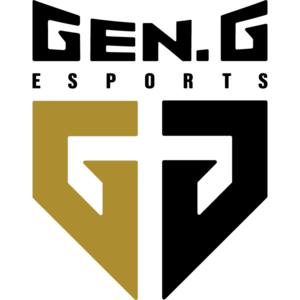 The esports industry is growing at a break-neck pace, and is now considered a billion-dollar industry. $10 billion is bet on the games around the world, although legalized betting is still just breaking into the North American market.
Smith is not the only big-time celebrity taking an active investment interest in esports.
Rap music icon Drake recently teamed up with Marissa Mayer, the CEO of Yahoo to invest in Players' Lounge which is an esports amateur betting company that is based in New York City.
Players' Lounge has been featured on ESPN, in Sports Illustrated and Tech Crunch. Signing up to play on their service means they will match you with similarly skilled opponents in Xbox One, PS4 or PC games. Winners win cash and they will even give you your money back if you lose your first game. They also match new players deposits up to $100.
It's yet another example of how competitive gaming is taking the world by storm.