Posted on: August 28, 2023, 02:23h. 
Last updated on: August 28, 2023, 02:23h.
Last Friday, Blackstone's real estate investment trust (BREIT) announced the sale of a 21.9% interest in Bellagio's property assets on the Las Vegas Strip to Realty Income for approximately $950 million. This sale suggests that the casino resort is now valued at $5.1 billion, an increase of about 20% from the $4.25 billion BREIT paid for its real estate stake in 2019. Jefferies analyst David Katz believes that this increase in value could have positive implications for other Las Vegas operators such as Caesars Entertainment, MGM Resorts International, and VICI Properties.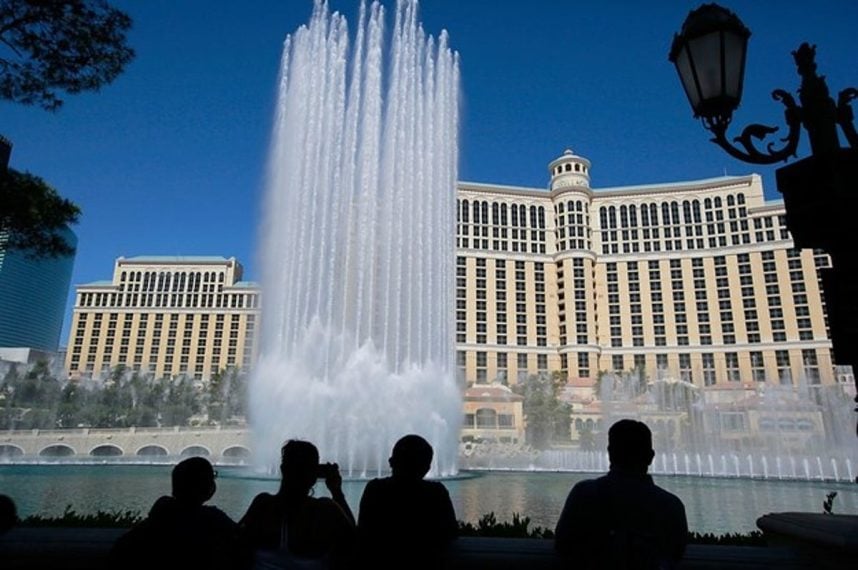 The valuation on the property is reset to $5.1 billion from $4.25 billion when the original sale to Blackstone was executed in November 2019 which is supportive for Caesars, MGM and VICI," wrote the analyst in a new report to clients.
Realty Income's purchase of a stake in Bellagio is its second move into gaming property. This follows the REIT's $1.7 billion acquisition of the real estate of Encore Boston Harbor in February 2022.
How Bellagio Sale Could Benefit Caesars, VICI
A 20% increase in Bellagio's value in about four years could have tangible benefits for Caesars and VICI, the largest gaming real estate investment trust (REIT).
VICI is the largest owner of Las Vegas Strip gaming real estate, including MGM-operated venues and Caesars Palace. The Bellagio transaction implies that VICI's Las Vegas real estate has increased in value since its acquisition. This sale also supports alternative capital structures used by VICI for development loans in experiential leisure," added Katz.
Caesars could benefit from the appreciation in Bellagio's real estate value. If Caesars decides to sell a Strip venue, it could command a higher price than previously anticipated. The involvement of Realty Income in the Bellagio transaction also suggests a broader pool of potential buyers for casino real estate.
MGM Benefits, Too
The Bellagio stake sale demonstrates strong demand for the real estate associated with MGM's Las Vegas integrated resorts. MGM still holds a 5% interest in Bellagio's property assets and could seek an attractive price if it chooses to monetize that stake. This is relevant considering speculation regarding BREIT potentially monetizing its stake in the Cosmopolitan and its ownership of MGM-operated Aria and Vdara.