Posted on: November 17, 2023, 01:57h. 
Last updated on: November 17, 2023, 01:59h.
Amid closings of iconic Vegas attractions, the Grand Canal Shoppes at the Venetian have shut down their living statues, dancers, and musical performers. The Streetmosphere performers entertained visitors at St. Mark's Square since 1999 but have now lost their jobs. The shuttering of these performances has left about 15 artists unemployed right before the holiday season.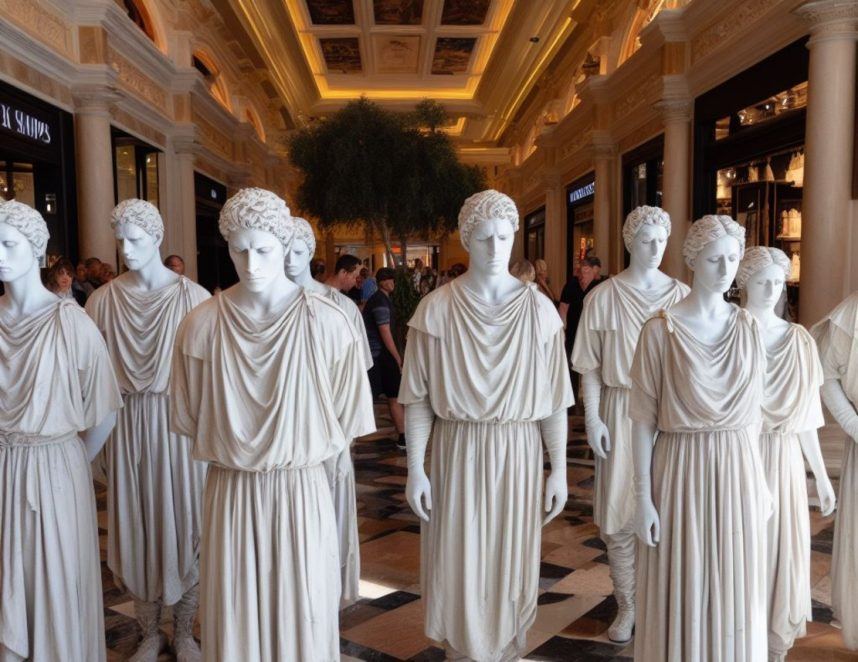 The news was broken via a tweet from @VegasStarFish, then covered in his own inimitable way by Casino.org's own Vital Vegas blogger Scott Roeben.
The Grand Canal Shoppes, which features about 200 stores, is operated by Brookfield Properties, which confirmed the decision to Roeben via this statement:
"We are grateful for the many years of fantastic Streetmosphere performances. The program and performers have been an important part of Grand Canal Shoppes' history; however, we are excited to share some of the new and innovative experiences we have planned for our guests."