Limited sports betting appears to be coming to the state of New York in the near future, but a comprehensive overhaul of the sports betting landscape that would include actions like online sports betting is another matter entirely.
The way things currently stand, the state's lawmakers are running up against an April 1st deadline to introduce a sports betting bill that can be included in next year's budget.
And if recent comments by Governor Andrew Cuomo are any indication, such a move seems to be in serious doubt. He was interviewed on WAMC Northeast Public Radio and he stated that he is "not a fan" of any form of online gambling.
What's more, he does not think the economic benefits that would come with such a move will make much of a dent to the state's coffers.
He explained his position to in the interview by saying, "Sports betting, first of all, does not make you that much money. New Jersey has sports betting, it's on TV all the time. You can't turn on the darn TV without seeing it. They raised something like $13 million dollars. $13 million dollars is a rounding error in our state. So, I don't even think the economic benefit is there.
Clearly not everyone agrees with the governor, starting with DraftKings, the sports company will be in charge of operating sports betting at the del Lago Casino once the current rules come into effect. They believe that online betting will provide roughly $100 million in new revenues to the state.
The state Senate, which is controlled by the Democrats have already approved a resolution in their budget for online sports betting that would have to be administered through one of the four authorized Upstate casinos. It would require the casinos to pay 8.5% in taxes on their revenue and cough up a yearly licensing fee of $15 million.
But the Democrats who control the state Assembly did not include sports betting in its budget resolution.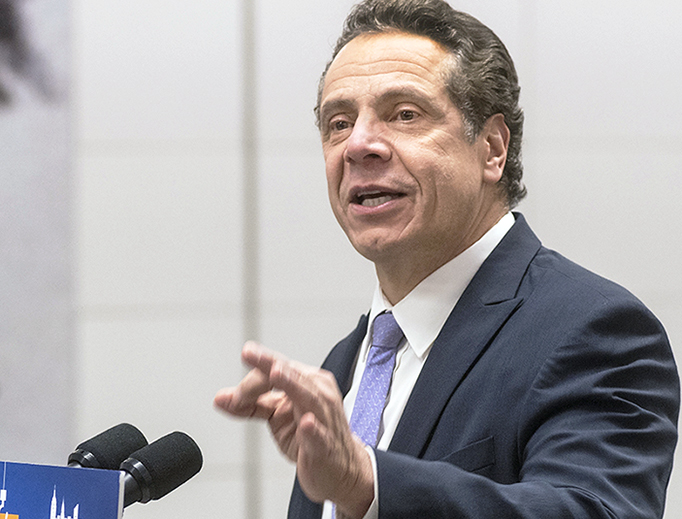 And coming back to Governor Cuomo, his office has already stated that they believe that the way the state's constitution is currently written does not allow for online betting. An amendment to be voted on by the people to change the constitution would be at least two years away.
So what is coming to New York? In January, The New York Gaming Commission created a set of rules for sports wagering and it will be published online at the New York Register on Wednesday. There will then be a 60-day period for public comments and possible changes before they are put in place.
The rules are based on a law passed in 2013 that would only allow sports betting in person at the four full-service casinos each operating in Upstate New York. Those are in Sullivan County, the Finger Lakes Region, Binghamton and Schenectady. Indian Nation-owned casinos may also apply to have sportsbooks and thus far the Oneidas tribe with its three casinos are the only nation indicating their desire to operate such an operation.
The rules will allow for betting on professional sports leagues only, so college sports including the NCAA tournament will be off the books, literally.
And if all goes according to plan sports betting will begin this summer in the middle of baseball season.