Posted on: October 26, 2023, 12:52h. 
Last updated on: October 26, 2023, 12:52h.
In a 5-2 decision, the Arkansas Supreme Court has upheld a lower court's ruling that the Arkansas Racing Commission violated state law by granting a commercial gaming license to the Cherokee Nation Businesses and Legends Resort and Casino, LLC.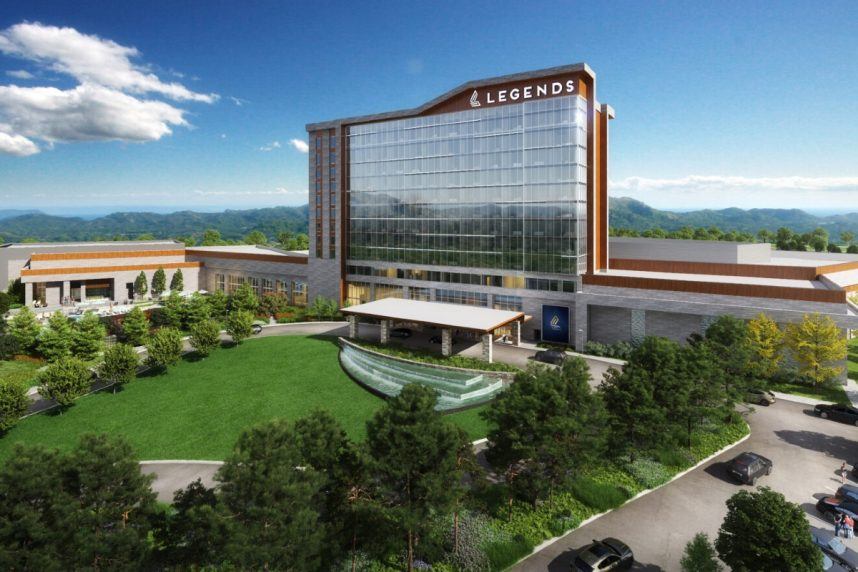 The Arkansas Racing Commission (ARC) received two proposals for a gaming license in Pope County, as per the 2018 statewide ballot referendum.
Cherokee Nation Businesses (CNB), the commercial arm of the Cherokee Nation in Oklahoma, joined forces with Legends Hospitality, a stadium concessions operator co-owned by billionaire Jerry Jones who hails from Arkansas. The two entities established Legends Resort and Casino, LLC, with plans for a $225 million establishment in Russellville, located north of I-40 on Nob Hill Rd.
The ARC also received a casino bid from Gulfside Casino Partnership, a group led by Terry Green and Rick Carter, pioneers of Mississippi's riverboat casinos.
Following a scoring controversy among ARC commissioners regarding the two casino proposals, which resulted in Commissioner Butch Rice being excused, the state racing commission, in partnership with Arkansas Attorney General Leslie Rutledge's office, declared the CNB/Legends plan as the winner. Gulfside then appealed the decision on multiple grounds.
Confirmation of District Court Ruling
Gulfside's legal team argued that the CNB/Legends proposal did not meet the requirements set forth in the 2018 gaming law and bidding guidelines.
The plaintiffs contended that Amendment 100 only allows a single entity to apply for a casino license, and CNB and Legends Hospitality, LLC, are two separate entities. Gulfside's lawyers also successfully argued that Legends lacked gaming experience, and Amendment 100 specifically states that only applicants with demonstrated casino gaming experience should qualify.
In January, Pulaski County Circuit Judge Tim Fox sided with Gulfside in its appeal, putting the Legends Resort & Casino project on hold.
Attorneys representing CNB/Legends appealed Fox's ruling to the state's supreme court. The majority of the five justices agreed with Fox's decision, stating that ARC made an error in awarding the Pope County casino license to Legends.
The language of the amendment is … unambiguous. It provides for one license to be awarded to one entity for one casino," the majority wrote. "'Casino applicant' is singular — not plural. Nowhere in the text does it allow for joint or dual licensing to more than one applicant. The circuit court was correct in finding that the award of the Pope County casino license to both Legends and CNB violated Amendment 100."
Casey Castleberry, an attorney for Gulfside, expressed satisfaction with the ruling.
"Just as the Racing Commission selected our superior application in 2020 in a head-to-head with Legends, we look forward to demonstrating again to county leaders and residents how our proposed world-class resort will benefit them and the entire state," Castleberry said.
Uncertain Future
The Arkansas Supreme Court's decision nullifies the selection of CNB/Legends as the winner of the Pope County casino license and brings an end to Gulfside's efforts to revoke the license. The future actions of the Racing Commission remain unclear.
The three other gaming licenses authorized in 2018 are already active. The referendum allowed Oaklawn and Southland racinos to transition and expand into full-scale casinos reminiscent of those in Las Vegas. The remaining gaming concession was designated for a ground-up project in Jefferson County, similar to the one planned for Pope County.
Jefferson County partnered with the Quapaw Nation of Oklahoma, and their $350 million Saracen Casino Resort in Pine Bluff opened in October 2020.