Posted on: November 18, 2023, 08:47h. 
Last updated on: November 18, 2023, 08:47h.
Atlantic City casino revenue was down slightly last month at the nine brick-and-mortar gaming venues, reaching a total of over $228 million. The 3.4% improvement on October 2022 showcases the ongoing recovery from the impact of COVID-19 on the industry.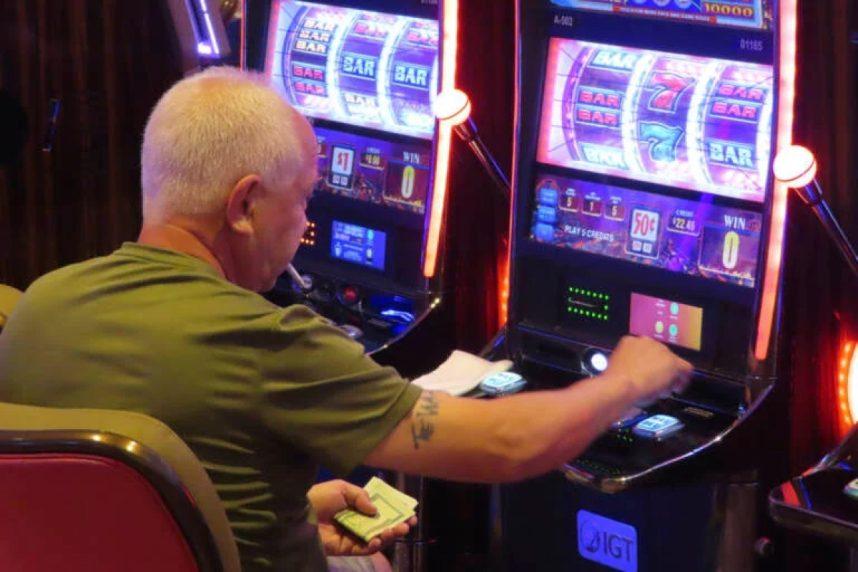 Compared with October 2019, last month represented a nearly 13% improvement in legacy gaming. This encompasses the revenue from physical slot machines and table games in Atlantic City, totaling the $228 million in revenue.
The financial success isn't limited to October, as 2023 has been a strong year overall for the land-based casinos. Gross gaming revenue (GGR) for the nine physical casinos stands at $2.4 billion through 10 months, marking a 1.9% improvement over 2022 and a 6.5% increase from the same period in pre-pandemic 2019.
James Plousis, chair of the New Jersey Casino Control Commission, commented that last month marked the second-best October in 12 years for the physical properties.
Continued Growth
Last month demonstrated strong performance for New Jersey's online casinos and in-person oddsmakers at the nine casinos and three horse racetracks, as well as through their third-party sportsbook platforms on the internet.
Interactive table games and poker brought in iGaming GGR of $166.8 million, reflecting a 13.3% year-over-year increase. Oddsmakers secured about $92.3 million from the almost $1.3 billion in bets wagered.
Online casino revenue and sports betting continue to expand in the Garden State. Just four years ago, in October 2019, iGaming win totaled $45.2 million, while oddsmakers won $46.4 million that same month.
Combined, the New Jersey gaming industry generated GGR of $487.13 million in October 2023, showcasing a 9.3% year-over-year increase and a 66% surge compared to October 2019.
Chair Plousis noted, "Atlantic City's recent investments in the casino hotels and their attractions, together with the strength of New Jersey's online casinos, are proving to be a winning combination for the gaming industry as well as the economy of the city, the region, and the state."
New Jersey is on track to surpass $5 billion in total gaming revenue this year, marking only the third time in state history. Atlantic City previously exceeded $5 billion in both 2005 and 2006 when there were 12 operational casinos, but without sports betting or iGaming.
Now the Bad
By most data points, the New Jersey and Atlantic City gaming industries are thriving. However, there are concerns, particularly the fact that six of the nine casinos have earned less money on their physical floors this year than in 2019.
Only Borgata, Hard Rock, and Ocean, which respectively lead the Atlantic City casino industry, have earned more money this year, with the rest experiencing reductions.
2023 GGR — 2019 GGR (in millions)
Borgata $619.2 — $595.5
Hard Rock $426.1 — $274.6
Ocean $350.4 — $175.3
Harrah's $213.8 — $260.8
Tropicana $201.7 — $255.7
Caesars $195 — $224.6
Resorts $138.6 — $150.1
Bally's $131.5 — $149.7
Golden Nugget $124 — $167.6
The most recently reported quarterly reports from the New Jersey Division of Gaming Enforcement show that casino profits are down 20% compared to 2022 for the first half of 2023. However, all nine casinos were still profitable.