Published: November 2, 2023, 07:56h.
Last updated: November 2, 2023, 07:56h.
Bally's (NYSE: BALY) reportedly paid the Trump Organization $60 million to acquire the lease for Trump Golf Links at Ferry Point in the Bronx, NY, according to testimony given by Donald Trump Jr.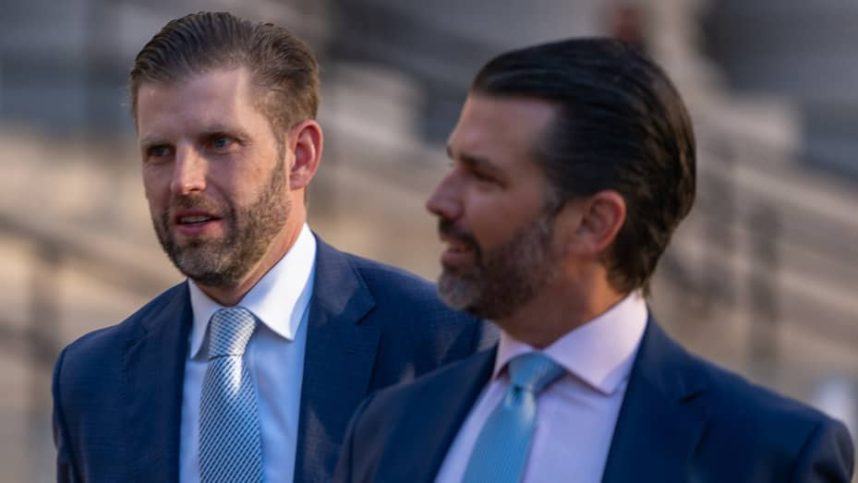 Donald Trump Jr. and his brother Eric testified in a civil fraud case brought by New York Attorney General Letitia James. The case alleges that the Trump Organization knowingly inflated the value of its real estate holdings to secure substantial loans from banks.
In September, reports circulated that the lease for Trump Golf Links at Ferry Point had been transferred to Bally's. However, the transaction had not been mentioned in court until today. Trump Jr. confirmed the sale of the lease to the casino operator for $60 million. The net profit on the deal is uncertain due to the Trump Organization's incurred expenses in running the venue, including legal bills.
In 2015, the city and the Trump Organization agreed to extend the lease for the golf course by 20 years. Former New York Mayor Bill de Blasio attempted to terminate the agreement in 2021, citing the US Capitol riot. However, a court ruled in 2022 that de Blasio's actions were unfounded.
Bally's Acquisition Likely Fair
Speculation suggested that Bally's could pay over $100 million for the Bronx golf course lease. Therefore, the casino operator's payment of $60 million may indicate a fair deal.
Both Bally's and the Trump Organization were motivated to finalize the transaction. The Trump Organization approved the deal to avoid jeopardizing negotiations, while Bally's faced time constraints in obtaining the lease necessary for its New York City casino bid.
Bally's fulfilled its promise to remove the Trump name from the golf property, renaming it as Bally's Golf Links at Ferry Point.
Eric Trump, described as "very tall" by the New York Times, will continue to testify tomorrow. He is said to have more involvement in the day-to-day operations of the Trump Organization than Don Jr.
Potential Impact of Golf Course Transaction
If Bally's paid a fair price for the Bronx golf course lease, it may weaken the argument that the Trump Organization engaged in unethical business practices. However, critics argue that the trial is biased, pointing to the campaign pledges of New York's Attorney General and the judge's political contributions.
In addition, experts in commercial real estate argue that the prosecution is conflating appraised value with market value. Appraisals are typically used for tax purposes and are often lower than market prices. Therefore, appraised values do not accurately reflect the actual market price of a property.