Time isn't on the side of Bally's in its plan to develop 17 acres at Trump Golf Links in the Bronx into a casino hotel.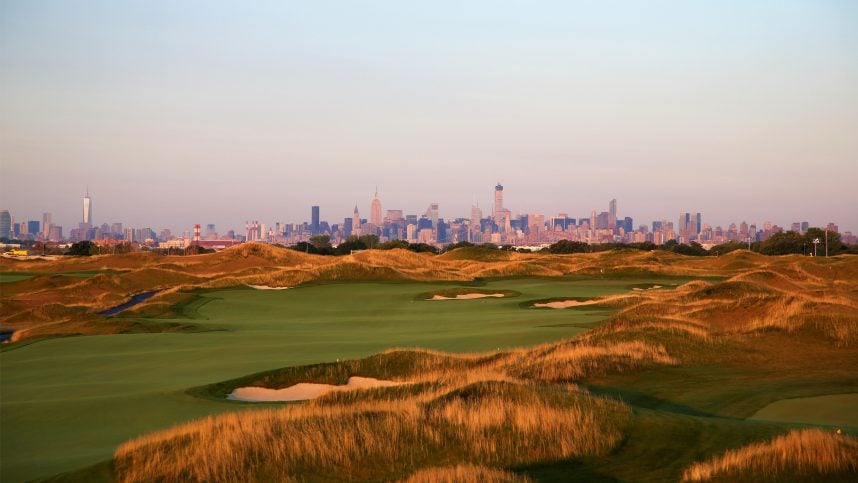 The Rhode Island-based regional casino operator and the Trump Organization, the business entity controlled by former President Donald Trump's family, have an agreement in place under which Trump will shift 17 acres of land to Bally's control. However, the New York City Parks Department is reportedly dragging its heels on the license transfer.
That process takes roughly 40 days, putting Bally's up against a time crunch because companies bidding for the three New York City-area casino licenses must submit those proposals to state regulators in six weeks. There's also another element of time representing a hurdle for Bally's.
The Trump Organization has the license for the Ferry Point land for another 12 years, but in order to qualify for a gaming permit in New York, Bally's needs an agreement of at least 70 years, according to the New York Post. As one real-time example of that mandate, Las Vegas Sands won approval for a 99-year lease at Nassau Coliseum in Uniondale.
Anti-Trump Sentiment Doesn't Appear to Be a Factor
While former President Trump (R) has a long history of developing high-end real estate in New York City, he's vilified by local and state politicians, and much of the voting population. In January 2021, former New York Mayor Bill de Blasio, a Democrat, attempted to dissolve the city's contract with Trump Golf Links, citing the president's purported role in the Jan. 6, 2021 incident at the US Capitol Building.
A court ruled in favor of the Trump Organization and the golf course was allowed to remain in place. Specific to Bally's Bronx casino quest, it doesn't appear that anti-Trump sentiment is at play. Rather, it's a matter of slow-moving bureaucracy and the Parks Department's lack of familiarity with extending 70-year lease accords.
Another factor is working against Bally's. Due to the fact that the operator would use the Ferry Point land for non-parks purposes, legislation is needed to change the designation of the acres in question.
Appetite for such a bill may be limited in the New York Legislature. That's also playing out in real time as New York State Sen. Jessica Ramos (D- Queens) recently confirmed she won't be proposing a bill to change the designation of land near Citi Field that New York Mets owner Steven Cohen wants to use for a casino hotel.
The legislature adjourns on June 8, indicating Bally's has a short window in which it can cobble together political support for changing the Ferry Point land designation.
Bally's Has Cards to Play
Bally's has at least one avenue for garnering favor in Democrat-controlled New York: the gaming company said it will pull the Trump name from the golf course if it wins a gaming license.
The operator also has a secondary plan should the Bronx bid falter. It could consider a patch of land near Citi Field that doesn't have the parks designation, according to the Post.
It's not clear if such a partnership would involve Cohen. It may not because it's widely believed his preferred casino partner is tribal gaming behemoth Hard Rock International. If Bally's pursues that avenue, it will almost certainly face strong opposition from the Mets owner unless the two sides agree to work together.
The post Bally's Trump Links Casino Plan Beset by Bureaucratic Delays appeared first on Casino.org.