Posted on: September 5, 2023, 10:50h. 
Last updated on: September 5, 2023, 07:02h.
Barron Trump, the youngest child of former President Donald Trump and former First Lady Melania Trump, might be making waves in the world of college basketball. Oddsmakers are taking bets on which university Barron, who has recently grown to 6'7″, will attend and play basketball.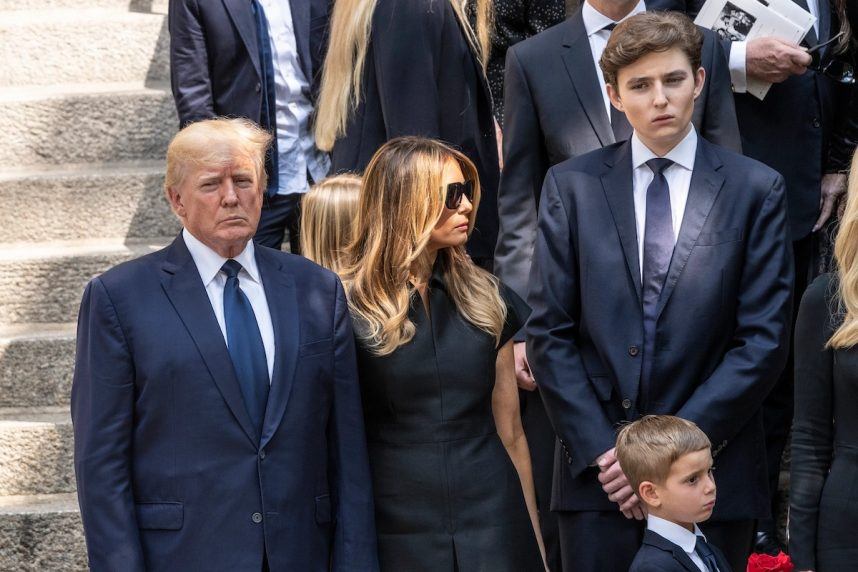 According to a leading offshore sportsbook, bets are being placed on which college Barron Trump will choose. His mother, Melania, has mentioned that Barron is an avid sports fan, particularly interested in soccer and basketball.
Currently, odds indicate that the University of Miami (+300) is the most likely destination for Barron Trump. However, considering the Trump family's strong ties to New York and their residence in Trump Tower, bookmakers also believe that St. John's University in Queens is a possibility.
St. John's University also has odds of +300. This implies a 25% likelihood. A successful $100 wager on this line would yield a $300 profit.
Other schools in the running include Florida State and the University of Connecticut (+500), Michigan State (+700), Kentucky (+850), and Duke and UNC (+1000).
Talent Unknown
Barron Trump is rarely seen in the public eye, as his parents prefer to keep him out of the spotlight. Currently, he attends Oxbridge Academy, a private college preparatory school in West Palm Beach. While the school's athletic program includes basketball, Barron's name does not appear on the boys' varsity basketball roster.
It is unclear if Barron intends to play high school basketball during his senior year. Nevertheless, the sportsbook Bovada is accepting bets not only on where Barron might play college basketball, but also on which NBA team he may be drafted by. The New York Knicks are the favorites with odds of +200.
The Miami Heat (+275), Los Angeles Lakers and Boston Celtics (+500), and Golden State Warriors and Chicago Bulls (+700) are also considered contenders to add Barron Trump to their roster. The odds of him being a first-round pick are slim at +5000.
Presidential Children
Children of presidents and former presidents often have the privilege of choosing which college to attend. For example, Malia Obama enrolled and graduated from Harvard after leaving the White House, while her sister Sasha started at Michigan State and later graduated from the University of Southern California.
President Joe Biden's children, the late Beau, Hunter, and Ashley, attended the University of Pennsylvania, Georgetown, and Tulane, respectively, for their undergraduate studies.
Former President George W. Bush's twin daughters, Barbara and Jenna, attended Yale and the University of Texas for their undergraduate degrees. Barbara later received her master's degree in public administration from Harvard.