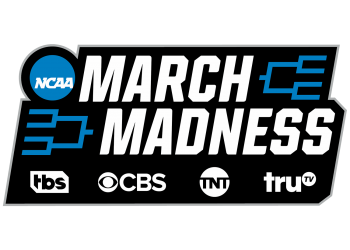 With the NCAA Tournament officially underway, one of America's favorite past times is to fill out a bracket, be it with a bookie, at a casino, in office pools or with friends. And this year with legalized sports gambling having already reached eight states with another 23 debating legislation to make sports betting legal, the action is looking bigger than ever.
In fact, according to the American Gaming Association (AGA), approximately 47 million Americans are expected to bet roughly $8.5 billion on this year's tournament.
Las Vegas is still expected to draw a huge crowd of tourists who will descend on the city for betting and fun, but you can also expect large amounts wagered in the seven states who have legalized gambling since the Supreme Court -in 2018- struck down the Professional and Amateur Sports Protection Act (PASPA) of 1992. Those states are Pennsylvania, Delaware, New Jersey, Rhode Island in the east, West Virginia in the Atlantic region, Mississippi in the center of the country and New Mexico towards the west.
149 million brackets are expected to be filled out and those tournaments and pools are expected to draw $4.6 billion of the action. All told fans will fill out an average of four brackets, spending $30 per bracket.
18 million additional people are expected to put down an addition $3.9 billion on the tournament at a casino, with a bookie, in online gambling, with a friend or a sportsbook. That is roughly $216.00 per bet.
It works out to a staggering 1-in-5 adults in the US betting on the NCAA tournament in some way.
And to get an idea of just how beloved and big the betting is on the NCAA tournament, according to Bill Miller, AGA's chief executive officer and president, "during this year's tournament -the first in post-PASPA America- sports fans are expected to bet 40% more than they did on this year's Super Bowl."
Duke is crushing the competition in terms of teams people are betting on to win it all, taking in 29% of the money so far. Having a force of nature like Zion Williamson back at full strength leading his team to the ACC conference championship certainly helped convince fans.
Gonzaga, another of the number one seeds, the runner up two years ago and the highest scoring team in the country is second at 9%. North Carolina, the winner over Gonzaga two years ago and the second highest scoring team in the country and a program with a rich tradition of winning it all is third at 8%.
For the best NCAA College Basketball Odds Visit our sportsbook partners such as Bovada, Mybookie and BetOnline.