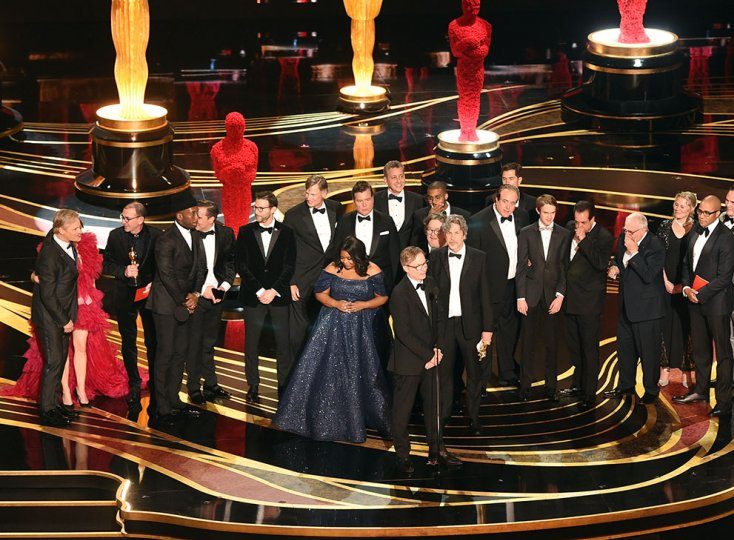 Did you have Green Book winning in an upset? Or were you part of the pack who thought Roma would take the top prize?
For the first time in the history of legalized gambling, betting on the Oscars was fair game. New Jersey, which legalized sports gambling last year shortly after the Supreme Court overturned the Federal law that had restricted legal gambling to Nevada, was the first to put Oscar betting on the docket.
According to Mattias Stetz COO of Rush Street Gaming which owns and operates SugarHouse Online Casino & Sportsbook, Roma was bettors top choice to take the best picture award. Black Panther was number two. The eventual winner in a surprising finish to a night full of surprises was Green Book and it was bettors third choice.
According to Stetz, "it was a successful first year for Oscar's betting and players told us they had a lot of fun. We are happy to have given those, who aren't necessarily sports fans, the chance to experience a new exciting way to watch a big event and have an extra reason to root for their favorites to win."
This turn of events came on the heels of pressure placed by gamers on the New Jersey Department of Gaming Enforcement. As a result, the gaming commission announced on January 30th that they would allow the state's vendors to accept bets.
That left Nevada's casinos seeing red, but the long-time leaders in legalized gambling are still not allowed to collect bets on the Oscars. According to the Nevada Gaming Control Board, wagers on events with so-called pre-determined outcomes are not allowed in the state.
It's an evolving situation in Nevada, as currently some sports awards are allowed to be bet on, including some MVP awards, the Heisman trophy and draft positions. But that is because the processes of establishing those winners are well established and less volatile. When it comes to betting on the awards shows, that is still a work in progress.
For example, FanDuel pulled the betting for best director category on Sunday after some wild fluctuations were taking place. Yorgos Lanthimos, who directed 'The Favorite' saw his odds of winning fluctuate between a high of 45-to-1 and a low of 5-to-1 because of the wild shifts in the marketplace.
The eventual winner was Alfonso Cuaron who won the award for directing Roma.
In spite the negative publicity the Oscars received since they decided to go without a host after Kevin Hart was dropped, the overall ratings were up slightly for last year. With more people having a stake in the proceedings, that certainly might have had something to do with it.