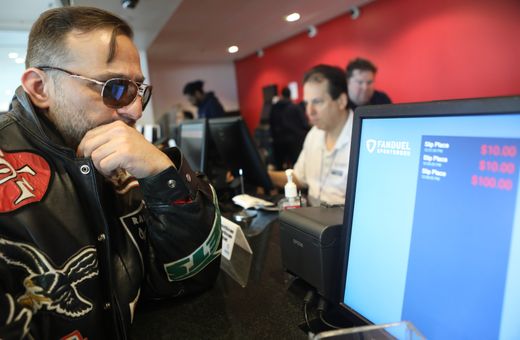 Count Tennessee as one of the many states looking to get legislation on the books that would legalize sports gambling. But this story comes with a twist.
In Tennessee's case you have a legislature of bi-partisan support behind sports gambling, but you also have a governor, Republican Bill Lee who has said on the record that he is morally opposed to it.
So how are legislators trying to persuade governor Lee and other stakeholders to change their minds? By tying the benefits of sports gambling to better education. Specifically, a bi-partisan legislation has been introduced by Senator Steve Dickerson (R-Nashville) and Representative Rick Staples (D-Knoxville) called the Sports Wagering for Stronger Schools Act.
The plan is for HB 666 and SB 1055, the sports gambling legislation, to be the primary fund for education in the state. And referendums will be held in cities that have 167 000 citizens or more to see if they will allow sports betting.
Even though sports betting is still illegal in the state, the co-sponsor for the bill, Dickerson feels that there are already many thousands of citizens in Tennessee who already engage in some kind of online sports betting. As such it is time for the state and municipalities to get their share of the pay through local taxes.
If the current proposal goes through, states would earn a 10% 'privilege tax' from operators and that money would go entirely towards funding elementary through secondary education. The local jurisdictions that pass the referendum could also collect an additional 2% privilege tax.
Staples in the meanwhile has been on the legalized sports gambling bandwagon almost from the moment the US Supreme court made it legal for all states to have sports gambling. Even before the fall elections he co-sponsored a similar bill in the last session.
It is expected that legalized sports gambling would raise $4.5 million for the Tennessee Board of Regents and $5.9 million towards the state's general fund.
Another bill being put forward in the state would eliminate any grey areas around the most popular of community betting, March Madness. In fact the name of this proposed law is the 'March Madness and Football Freedom Act' which would make betting pools legal as long as the entry fee is between $25 and $1000 and they are managed by individuals as opposed to businesses.
Some of the resistance to legalized sports gambling in the state is coming from other Republicans in the house who would like to study the impact of legalized sports gambling before it could become legal. HB 1012 and SB 1463 have been put forward by two Republican lawmakers which would delay sports gambling until the economic impacts were examined more deeply by the state comptroller and the secretary of state.