Buenos Aires, the capital of Argentina is about to enter the gambling age. The country's largest city passed Decree 181 last December which is the budget law for 2019. The budget now allows for seven online gambling licenses to be issued in Buenos Aires which will address everything from online casinos to poker, to sports betting and horseracing activities.
The next step in the process is for the Argentine Provinces Board for Lotteries and Casinos (the IPLyC) to start issuing the licenses.
The IPLyC has set a minimum of 20 different criteria that potential companies will need to meet in order to get approved. The bulk of those are around experience in the industry, security of data and information and financial strength.
The licensing application process won't be limited solely to Argentine entities. International companies will be allowed to compete so long as they maintain a physical office space in the province of Buenos Aires.
The executive branch of Buenos Aires has also released how taxes will be collected from the new venture. There will be 15% tax on all online gambling revenues along with an additional 8% tax for product verticals. The state will also charge an additional 2% fee on licensing costs.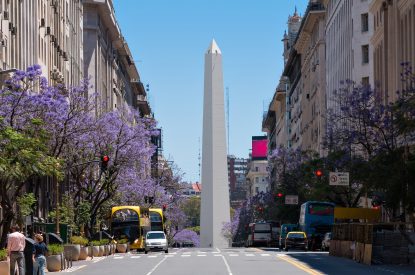 The governor of Buenes Aires, Maria Eugenia Vidal has said that these high taxes will be used primarily to fund the state's newly created FIDES or Social Development and Integration Fund.
That Fund is necessary to help bring money to all kinds of social programs and services across the state with the Argentinian economy in a crisis and the currency having collapsed in the last year.
Even with the passing of the law, there is still a bumpy ride ahead. The online gambling statute is in the process of being fought by two of the major sports leagues of Argentina, the Argentine FA (AFA) as well as the Superliga. They have already petitioned the president of the country, Mauricio Macri to overturn or suspend the law.
The problem, as one might expect comes down to money. The heads of Argentine soccer are demanding their piece of the pie. They want their clubs to receive a share of the revenues from all forms of sports gambling. They have promised that they will get an injunction against Decree 181 unless their demands are met, so stay tuned.
For Online Gambling in South America, visit Bodog.com website. They are currently accepting players from South America Countries that have legalized online gambling and sports betting.