Posted on: April 7, 2023, 03:50h. 
Last updated on: April 7, 2023, 03:51h.
Caesars Entertainment (NASDAQ: CZR) forecast a $25 million cash flow increase from the Las Vegas Grand Prix in November and the operator could drop two of its three marquee sports wagering sponsorship deals in a bid to cut costs.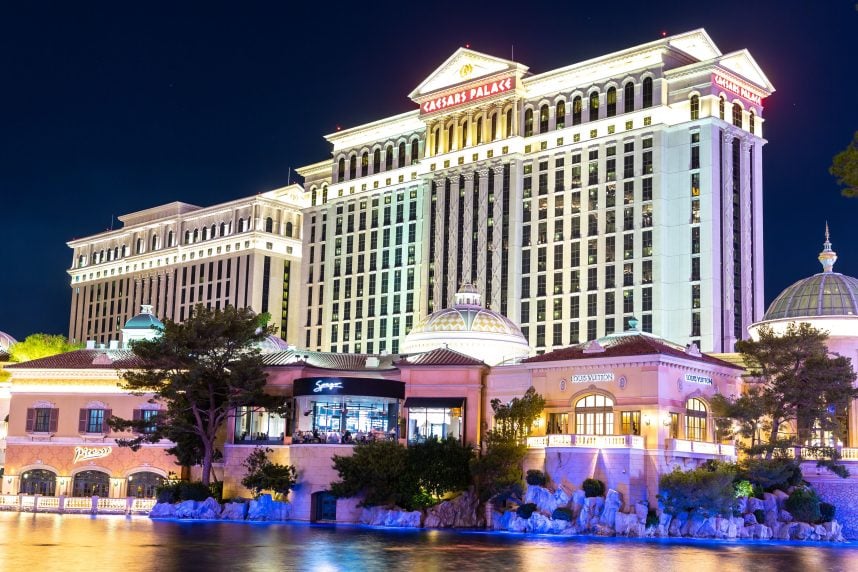 In a new note to clients, Deutsche Bank analyst Carlo Santarelli highlighted those points, among others, following meetings with Caesars executives. The analyst met with Caesars CEO Tom Reeg and Senior Vice President of Corporate Finance Brian Agnew.
The November F1 race, for which Caesars is offering a $5 million "emperor package" for well-heeled customers, could bring a $25 million cash jump for the operator and that doesn't include potential benefits to casino operations during race weekend. Reeg and Agnew told Santarelli they expect the race will be of greater economic benefit to Caesars than the 2024 Super Bowl, which Las Vegas is hosting.
The Las Vegas Grand Prix, scheduled for November 18, could generate 7,700 jobs and add $1.2 billion over a year to the local, gaming-heavy economy while the Super Bowl is expected to generate $600 million in economic impact. Importantly, the Grand Prix will be a yearly affair for Sin City while the Super Bowl is a one-off event, moving among various cities year-to-year.
Caesars iGaming Ambitions
Caesars is also targeting profitability for its digital unit, which includes Caesars Sportsbook and internet casinos. One way of getting there is to ditch uneconomical sponsorships with leagues, networks and teams.
Rolling off [of] economically inefficient partnerships … From an industry perspective, while promotions have come down, management believes the promotional behavior remains largely similar, if not more aggressive, for new state launches," wrote Santarelli.
It's possible that the operator scraps two of its three major sports betting accords. Those three are with the NFL, CBS Sports and ESPN. There's already been chatter that Caesars might be looking to get out of the ESPN pact and that DraftKings (NASDAQ: DKNG) could be a willing buyer as it aims for exclusivity with the sports network.
Caesars Digital is already doing an admirable job of reining promotional spending as it's bested by just one rival on that front. That's crucial at a time when rivals are forecasting profitability, or getting close to being there. Caesars Sportsbook was among the first operators in the space to slash marketing spending, and that move appears to be paying off.
Other Caesars Odds and Ends
Specific to the company's vast land-based casino operators, Reeg and Agnew told Santarelli Caesars is unlikely to participate in a 2023 round of Las Vegas Strip consolidation as either a buyer or a seller. Nor is the operator likely to spend heavily to spruce up its venues there.
Expenditures are likely to be directed to Caesars regional casinos, including those in the South. Looking further out, a strong start for the revamped Horseshoe in Lake Charles , La. could prompt Caesars to build a new hotel tower there because room supply at that venue is small compared to rival venues in the city.