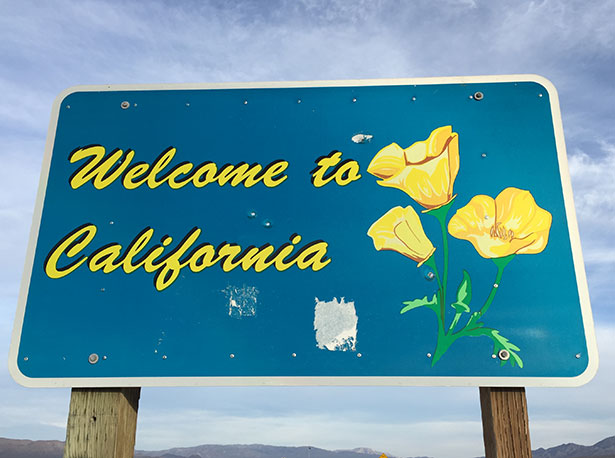 There is an appetite to make sports betting legal in California, the nation's most populous state, but getting there is a whole other matter.
yesterday in putting forth proposed legislation from a bill introduced by two democrats, Senator Bill Dodd and Assemblyman Adam Gray.
The legislation however does not get into specifics just yet. That includes where sports betting could take place and how much of a cut the government wants to take. Shelving those discussions until later makes sense given the obstacles still to be overcome.
One of the main hurdles is that it cannot happen without an amendment to the constitution that has to be approved by voters. The proposed bill would see a referendum put forth on the November 2020 ballot.
Another, potentially more treacherous obstacle is the opposition by the powerful Native community to add any more forms of legalized gambling to the state.
Those groups believe they have exclusive rights to gaming in the state and having sports betting would take that away. Previous efforts to legalize online poker in California died a slow death because the legislature could not overcome that hurdle.
Dodd acknowledged that there's still a lot of work to do to get the Native community on board saying, "I look forward to working with stakeholders in a collaborative effort to help bring this out of the shadows. By legalizing sports wagering, we can avoid some of the problems associated with an underground market, such as fraud and tax evasion, while investing in problem gambling education."
The collective response from the California Nations Indian Gaming Association reveals just how much work there is to go as they said, ""In short, CNIGA does not support any expansion of gaming in California, including sports betting until the for-profit, commercial card rooms stop their illegal practices, including constitutionally prohibited banked games. A legitimate discussion on sports betting could then proceed as long as tribal exclusivity is maintained."
In order for the proposition to be approved, two thirds of the Legislature would need to approve putting it on the ballot for a vote. Once on the ballot it will need a simple majority to be approved.
Next up will be public hearings organized by committees in both the Senate and the Assembly. Dodd and Gray are the chairmen of each of those.
Just this week, New Jersey passed Nevada in sports betting revenue for the first time. A big reason is the amount of money flooding into the state from neighboring New York and Pennsylvania. One can only imagine how much of Nevada's current numbers are inflated by their giants to the West. The opportunities for a robust sports betting market in California is tantalizing to say the least.