In May 2018 the US Supreme Court overturned the Professional and Amateur Sports Protection Act (PASPA) which outlawed any new states from legalizing sports betting. In 1992 at the time the law passed, Nevada was the only state which had full blown legalized sports betting and they essentially had a monopoly on the market ever since.
Now with that law changed, every state can have its own laws around sports betting and most of them are looking to cash in on the new revenues this has the potential to bring to their respective governments.
With it, what has developed is a gold rush for companies who are well positioned to partner with all the big money that is ready to be spent.
Much attention has been put on the casinos working together with the sports leagues as exhibit A of how that will work.
It's been 11 months since the law changed and thus far only seven new states have fully embraced legalized sports gambling with legislation pending in more than 20 other states. In other words, it is still illegal to bet on sports in the majority of the United States, but what the change in the federal law has done is create legitimacy around sports betting.
All of a sudden, the leagues who were so strongly against having anything to do with casinos and Las Vegas (anyone else remember when Tony Romo had to cancel a convention just because it was taking place in a casino in Vegas?) have opened themselves up to taking their money.
The NHL has already had a team in Vegas for two years and very soon the NFL will follow. The NBA was the first of the leagues to agree to a sponsorship agreement with a casino as MGM is now paying them $25 million over three years to be an official partner which includes advertising their brand at games and NBA properties.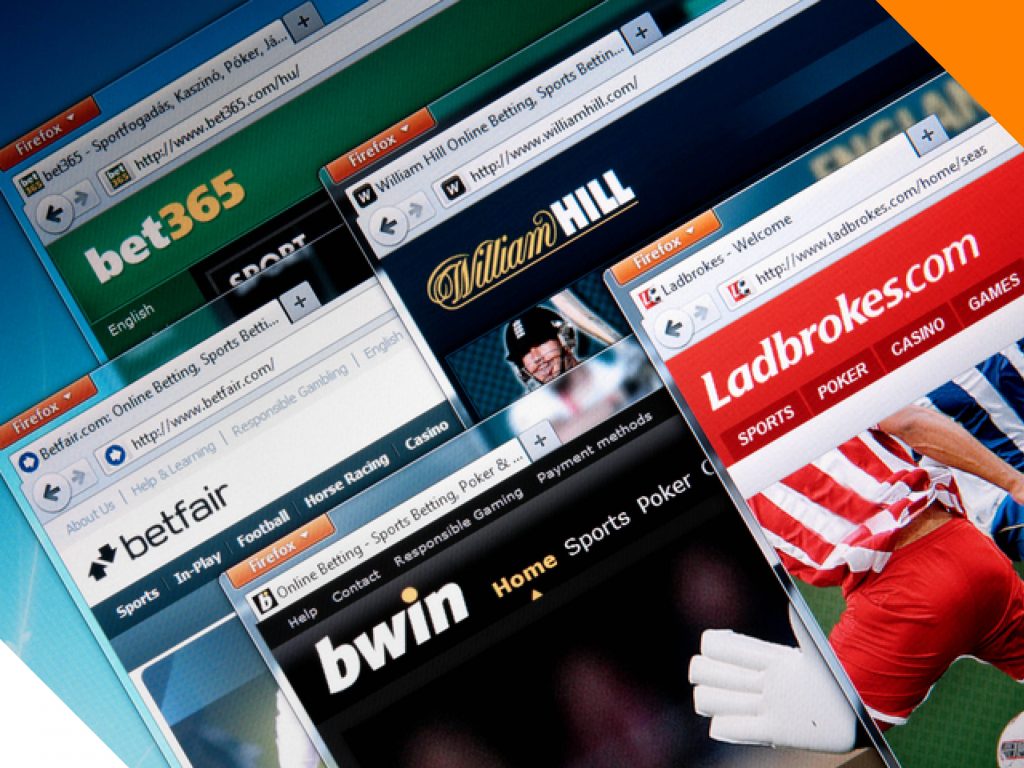 Each of the other leagues have followed suit including a three-year $90 million deal between Caesars Entertainment and the NFL.
One segment of big business that might be getting overlooking in mainstream media, but is also racing to cashing in are technology companies.
Every state that legalizes sports betting requires the technology to implement it. From mobile betting apps, to geolocation that restricts where the bets can take place, along with the secure transactions of billions of dollars changing hands, there is a lot that goes into the process.
Only four states have allowed mobile sports betting, but that number is certain to grow quickly since that convenience is what governments are counting on to raise revenues as much as possible. Every rollout and maintenance of the system equals tens of millions of dollars of investment by each state.
Then you have the mobile gambling companies such as Ladbrokes, bet365, Bwin Paddy Power, William Hill all racing to get their apps onto people's phone. With 10% of smartphone and 5% of all tablet users in the United States already using a mobile betting app, those opportunities are sure to keep on growing for the ones able to take advantage.
Bettors might be wise to pay close attention to who is leading that pack, because betting in those companies to grow might also be a smart way to invest ones hard earned money.