Posted on: July 28, 2023, 12:33h. 
Last updated on: July 27, 2023, 11:54h.
The Cordish Companies based in Baltimore may become the biggest beneficiary if legislation introduced in North Carolina to legalize three commercial casino resorts is passed.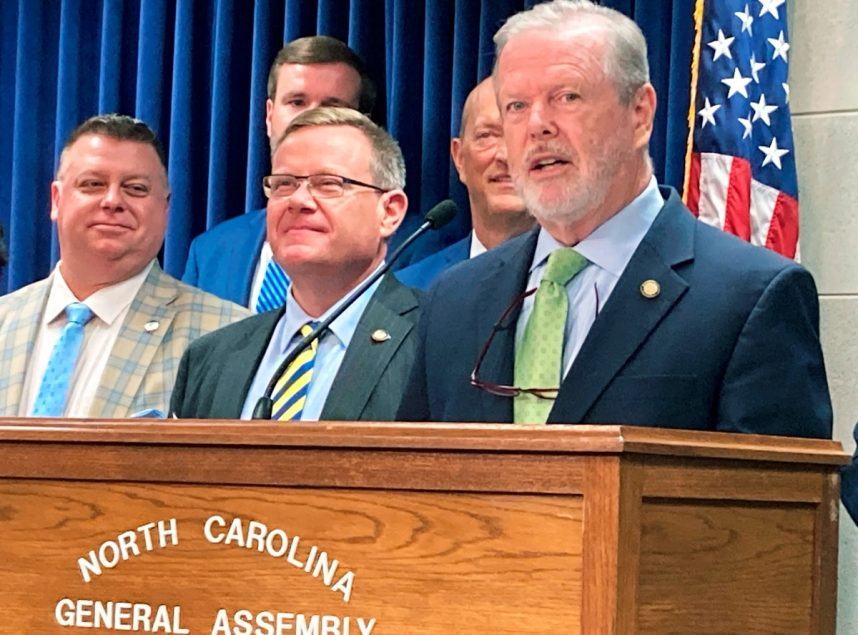 North Carolina State Senate President Pro Tempore Phil Berger (R-Rockingham) is developing a bill that would permit one casino resort each in Rockingham, Anson, and Nash counties. Known as the Rural Tourism Incentive Program, the law would require the state to select a single casino operator to build and operate the three casinos through a competitive bidding process.
Currently, it seems that Cordish is the leading contender for the exclusive rights to operate commercial casinos in North Carolina.
Cordish has already reached a preliminary agreement with a family who owns a 193-acre farm in Rockingham. Cordish intends to purchase the vacant land, but first, the property must be rezoned for commercial use.
Berger believes that allowing a few commercial casinos in northern North Carolina or along the I-95 corridor would prevent casino revenue from flowing into Virginia, where casinos are being established.
Campaign Contributions
The Carolina Public Press reported this week that several state leaders have received financial contributions from Cordish in recent years. The independent, nonprofit news organization discovered that at least eight state lawmakers, all Republicans, received donations from Cordish between November 2022 and March.
Berger received $5,600 from Joseph Weinberg, CEO of Cordish's gaming division. Weinberg also donated the same amount to state Sen. Lisa Barnes (R-Nash), Rep. John Bell (R-Wayne), and Rep. Jason Saine (R-Lincoln).
Cordish's Chief Operating Officer, Zed Smith, contributed $2,500 each to state Sen. David Craven (R-Anson), Rep. Larry Strickland (R-Johnston), and Rep. Kyle Hall (R-Forsyth).
Rhonda Smith, wife of Zed Smith, donated $2,500 to state Sen. Todd Johnson (R-Union). The only donation to a Democrat came at the federal level, with Cordish Principal Jon Cordish giving $2,500 to US Rep. Kathy Manning (D-NC).
These contributions are legal and do not violate any ethics laws, but they have raised concerns for some.
"It could be the tip of the iceberg of the money that is flowing into political campaigns and undisclosed funding operations for General Assembly candidates and politicians," said Bob Hall, the former director of Democracy NC, a nonpartisan organization dedicated to strengthening democracy.
Fourth Tribal Casino
Berger's draft bill also includes a provision to reserve the eastern part of the state for a potential tribal casino owned by the Lumbee Tribe, should it receive federal recognition in the future. The Lumbee tribe is based in Pembroke.
Currently, North Carolina has three tribal casinos with slot machines, table games, and sports betting. Two are owned by the Eastern Band of Cherokee Indians (EBCI) — Harrah's Cherokee and Harrah's Cherokee Valley River. The third, Catawba Two Kings Casino, is owned by the Catawba Indian Nation.
The Harrah's properties in North Carolina are operated by Caesars Entertainment on behalf of the EBCI, while the Catawba Two Kings Casino is operated by Delaware North.