Posted on: August 7, 2023, 09:10h. 
Last updated on: August 7, 2023, 09:10h.
Elon Musk and Mark Zuckerberg — two of the world's richest men — are teasing the possibility of a UFC-style cage fight, following their public exchange on Twitter. Online oddsmakers in the UK have already set odds for the potential bout, with Zuckerberg being favored as the frontrunner according to Unibet bookmakers at odds of -250 (2/5), while Musk is considered the underdog at +175.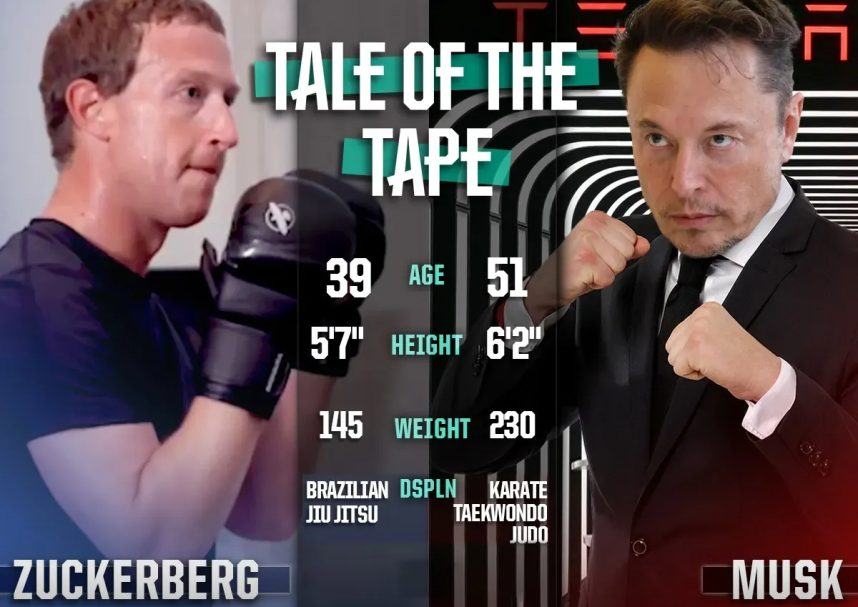 The feud between Musk, the owner of X (formerly Twitter), and Zuckerberg, the majority owner of Facebook, started when Meta, Facebook's parent company, announced a rival social media platform called Threads. Musk criticized Threads and sarcastically remarked that people can't wait to be exclusively under Zuckerberg's control. This led to a series of exchanges on social media, with the possibility of a physical fight being raised.
Musk has expressed his belief that social media should not be heavily censored, which he claims is an issue with platforms like Facebook. When a Twitter user mentioned Zuckerberg's jiujitsu training, Musk responded by saying he's up for a cage match if Zuckerberg is interested.
Since then, the two billionaires have continued their public bickering, with UFC President Dana White even offering to host the fight in Las Vegas. Musk has recently announced that he is training for the fight and has hinted that it will be livestreamed on his X platform, with proceeds going to veterans' charities.
Don't have time to work out, so I just bring them [the weights] to work," Musk tweeted.
Zuckerberg, on the other hand, has questioned the reliability of Twitter as a streaming platform, referencing its recent crash during Florida Gov. Ron DeSantis' presidential campaign announcement.
Shouldn't we use a more reliable platform?" Zuck questioned on his Threads account.
Zuckerberg has also claimed that Musk is responsible for the delay in setting a fight date and expressed his willingness to fight regardless of the outcome.
Regulatory Hurdles
Currently, the Nevada Athletic Commission, which oversees combat sports events in the state, has not been approached to regulate the Musk-Zuckerberg fight. As a result, most US states do not allow licensed sportsbooks to offer odds on the hypothetical bout. However, in countries with more lenient regulations, such as the UK, bookmakers like Unibet are already accepting bets on the fight.
Unibet currently has Zuckerberg as the favorite at -250 (2/5) and Musk as the underdog at +175.