ESPN does not want to be left behind, even if it's not exactly clear where they are going in the wide world of sports gambling. On Tuesday the sports media giants announced that they had struck up a partnership with Caesars Entertainment.
Details of the deal are still emerging, but we know that the worldwide leader in sports will open an ESPN branded studio at a prime Caesars' hotel in Las Vegas called the Linq Hotel & Casino.
That studio will become their hub for creating sports betting content and one of those shows is a "Daily Wager" show that as the name implies will help educate viewers on what to bet on any given day.
Coming even sooner is that Caesars now becomes the official odds provider for ESPN and their branding and analytic data will start to get featured in current ESPN programming within a matter of weeks.
Mike Morrison, the vice president of business development for ESPN made the announcement, adding, "The sports betting landscape has changed, and fans are coming to us for this kind of information more than ever before. We are poised to expand our coverage in a big way and working with a category leader like Caesars Entertainment will help us serve these highly engaged, diverse sports fans with the best and most relevant content possible."
Making Las Vegas the hub of their gambling content was also a no-brainer according to Connor Schell, ESPN's executive vice president of content who said, "Between an increased interest in sports betting among fans, regularly hosting marquee sporting events — like the upcoming NFL Draft and NBA Summer League as well as premier UFC and Top Rank bouts — and the arrival of the Golden Knights and the Raiders, Las Vegas has become an epicenter of sports culture."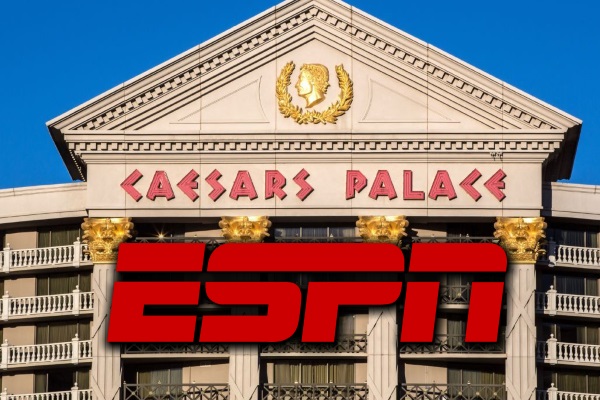 As such we can except that ESPN wants to become a go-to place for sports fans to get educated on the plethora of betting choices that currently exist and which are set to explode as the major leagues get more involved with the betting community.
Where there may be a disconnect is with the parent company and their family friendly brand, Disney. In fact, Bob Iger, the CEO and chairman of Disney just last week in a conference call discussing quarterly earnings said, ""We'll provide programming that will, I guess, be designed to enlighten people who are betting on sports, but that's as far as we would go. I think you'll see more of it integrated in the programming, but we just don't intend to go into the gambling business."
It sounds to me like Iger is hedging his bets, looking to see how well received these partnerships will be received among their greater audience who are of a different generation and more conservative culture than the sports betting target.
But what choice did ESPN have after Fox and Bleacher Report's recent announcements of their own partnerships with various gambling companies?
Fox is taking a much bolder approach, looking to be a gambling hub with their new Fox Bet venture. For now at least, ESPN is looking to work with the industry, but not ready to jump in with both feet into the gambling business. We'll see how long that is going to last.