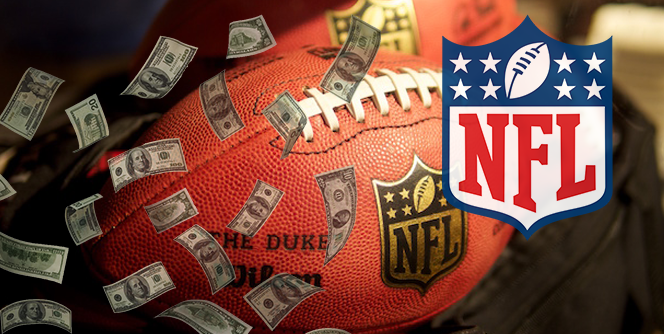 High season in sports gambling is upon us with College Football returning en mass this week and the NFL set to resume the Thursday after Labor Day.
This year, during the mid and slow season, we've seen a rush towards online gambling in several of the states where sports betting has become legal. And with it, some experts are warning that the states may not be well enough equipped to deal with the fraud.
As it stands, 11 states have already started collecting bets on sports with seven getting set to launch in the coming months. By the time all 18 are up and running, the majority will be offering online gambling and with it will come an avalanche of transactions that payment processors will be facilitating.
It's those companies that are putting out the warning as they've been on the front lines combatting fraud and dodgy practices in Europe for years.
Greg Pierson is the co-founder of iovation Inc. that is part of the mammoth company TransUnion. Here's what he had to say, "The online gambling gold rush today in the U.S. is akin to what we saw nearly two decades ago when iovation first began working with European operators as countries there began to legalize online gambling."
He continues by observing that with that rush to get gamblers betting, the focus should not be on volume as much as properly verifying their identity. ""With states legalizing online gambling and the American fantasy football season kicking off, operators are sprinting to launch apps and Web sites. They are putting most of their efforts into getting users with less emphasis on preventing gambling issues,"
The kinds of issues that arise when verification is lax include credit card fraud, underage betting along with verifying the proper location of the gambler.
In fact, since 2014 the incidents of credit card fraud in online gambling websites have jumped 155%. Most of that activity is taking place outside of the United States where such practices have been growing exponentially.
In fact, according to iovation, the year over year growth rate of the online gambling sphere that accompanies that fraud is 39% in those markets. That is similar to the massive kind of growth we are seeing in the United States.
Currently, the legalized sports betting industry in the United States just surpassed $10 billion in average growth. These days, experts peg the total amount of sports betting being done at $150 billion, legally and otherwise.
With more states launching seemingly every week and offering online betting as an option, it's easy to see the mammoth job that stakeholders have to ensure that everything is done correctly. That is, in a way where bettors and providers are protected while the revenues start to take off.