Posted on: November 5, 2023, 02:00h. 
Last updated on: November 5, 2023, 01:35h.
FanDuel CEO Amy Howe recently reaffirmed her belief that the largest US online sportsbook operator will achieve profitability this year, despite increased competition in the industry.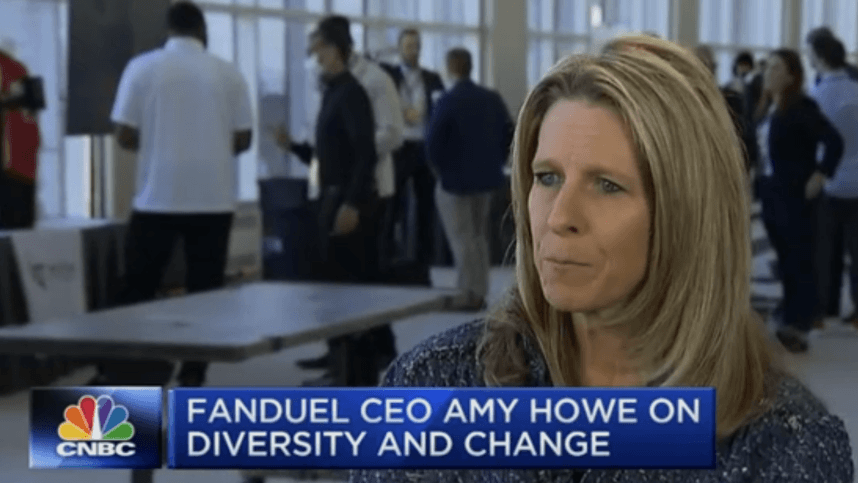 The division of Flutter Entertainment (OTC: PDYPY) reported profitability in the first half of the year, and Howe anticipates the company will achieve profitability for the entirety of 2023 based on earnings before interest, taxes, depreciation, and amortization (EBITDA), becoming the first online sportsbook operator in the US to do so.
During an interview with CNBC's Contessa Brewer at the CNBC Global Evolve virtual summit, Howe expressed confidence in FanDuel's ability to compete with new entrants like Fanatics and Penn Entertainment's (NASDAQ: PENN) ESPN Bet.
"What we know is you've got to have a superior product experience, right? At the end of the day, if your product doesn't work, it doesn't matter how great your brand is, you got to have a really phenomenal experience," said Howe in the interview.
FanDuel and DraftKings (NASDAQ: DKNG) currently dominate over 70% of the US online sports wagering market.
Early Days, Scale Essential
Howe acknowledged the importance of scale in the nascent US sports betting industry.
"One of the things that we're seeing, which is not dissimilar to many ecommerce industries, is that you've got to have scale," she told Brewer.
Scale can create efficiencies, and FanDuel and DraftKings have proven adept at achieving this, which is why analysts are optimistic about both operators. FanDuel currently offers online or retail sportsbooks, or both, in 21 of the 36 states and Washington, DC, that permit regulated sports betting.
FanDuel and DraftKings' ability to retain customers efficiently solidifies their positions as market leaders, while their competitors struggle to compete in this aspect.
Barriers to Entry Still High
The sports wagering industry in the US is still in its early stages, but barriers to entry remain significant, further strengthened by FanDuel and DraftKings' dominance.
"In a world like online sports betting, the barriers to entry are high. You have to be licensed; you have to navigate a very complex regulatory environment. There are significant costs involved in creating a great product and technology platform. And, most importantly, you need to responsibly attract consumers to your platform," Howe explained to CNBC.
Over the past five and a half years, multiple operators in the domestic sports betting industry have struggled or exited the business entirely. Others have scaled back their operations, choosing not to pursue additional market share at a loss.