What do the United States and the small Asian country of Macau have in common? The United States, after last year's Supreme Court decision reversing PASPA has now joined Macau as one of the most liberal and most lucrative gambling markets in the world.
It's been almost a year since the sports betting landscape changed and the United States is just getting started in bringing sports betting to more and more houses across the land. The H2 Gambling Capital consulting agency conducted its yearly global summary for 2018 and the results are revealing.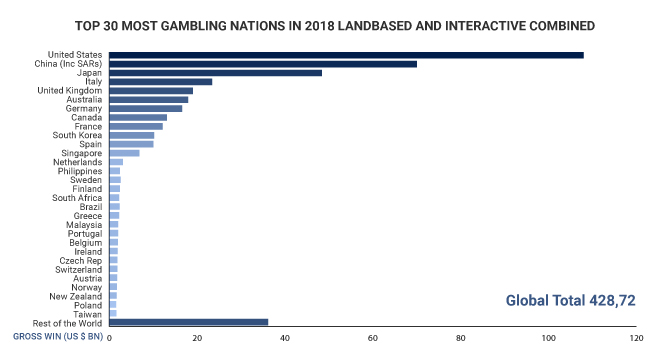 The USA tops the list with $107.99 billion in total gross gaming revenues. They are also number one with $104.82 billion of that secured with in-person betting. Online gambling took in $3.17 billion as more states look to pass legislation to allow for that form of gambling. As it stands the US is just fourth in online gambling revenue. The UK had more than double the revenue coming in at number one with $7.54 billion.
China is the second largest gambling market, bringing in $70.1 billion and Japan is third with $48.41 billion.
The H2 report dug deeper into the US gambling market and made some interesting predictions for the future as well.
One number that stands out is that the average American wagered $422 on some form of gambling in 2018.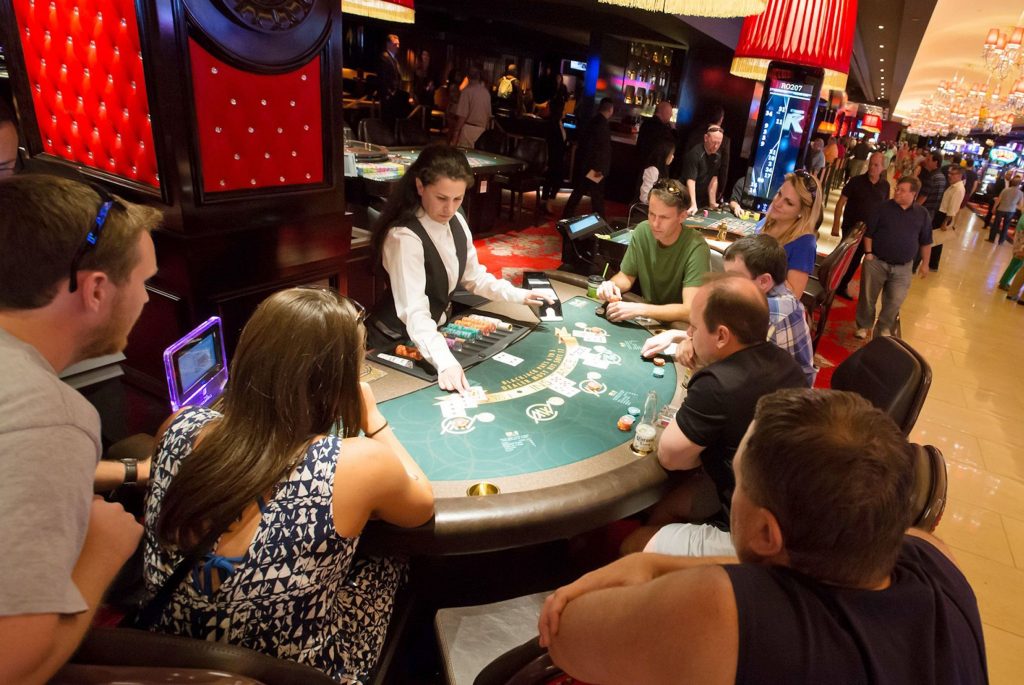 Seven states have joined Nevada to legalize sports gambling and 23 more are working on some form of legalized sports gambling.
Pennsylvania is one of the states that legalized sports betting and online gambling last year and with a population of 13 million looks to be one of the top revenue earners among the new entries into the sports betting market.
The US economy is booming at the moment and that is thought to have helped contribute to the rise in US gambling revenues. Consumer household spending grew by 3.8% according to Bloomberg news.
Nevada remains the top spender per adult on gambling, followed by West Virginia, Louisiana, South Dakota and Iowa.
The highest grossing states for gambling were once again Nevada, followed by New York, Florida, Pennsylvania and Michigan.
Before PASPA ended, the USA was the seventh highest grossing market for sports wagering. Forecasters are now expecting the nation will be the top gross nation by 2030.
But it won't be Nevada leading the way any longer. Those forecasts expect them to drop all the way down to seventh on the list with New Jersey, Massachusetts, Illinois, Michigan, New York and California all leading the way.
The prediction is that by 2023 sports gambling will be legal in at least 19 states.