Tennis being a popular game in which just two players play head on still possesses many sub-markets to gamble. The players can bet upon the pre-match or pre-tournament market. The Sportsbook market for Tennis matches is also flourishing with the bookmakers like Vegas Online Casino, BetOnline, Bovada, GT Bets, etc. providing a good welcome bonus.
Moreover, before betting on this particular game, the players need to understand its rules and varied playing styles. This will help them earn a greater amount of money. The gamblers can choose from various leagues, tournaments, or markets to win good profits.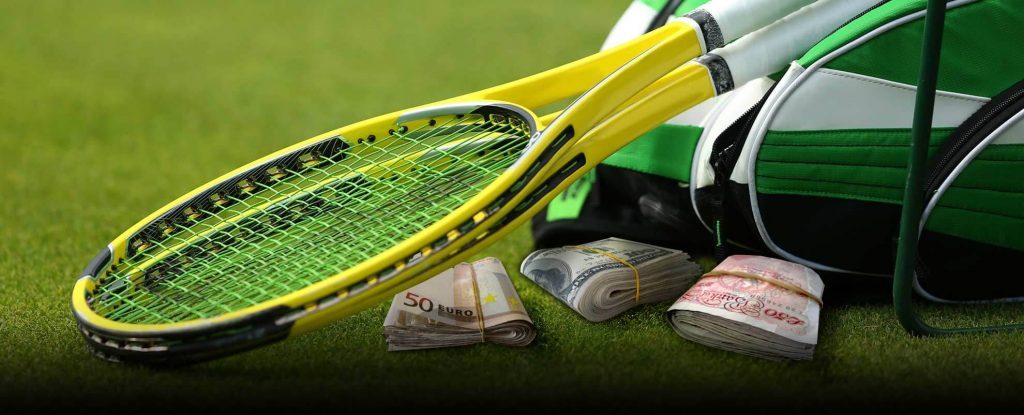 How to Bet with Tennis Odds?
The players can bet with Las Vegas odds during the Tennis match. Tennis odds mainly include three betting odd ways like decimal, fractional, and Moneyline. Like, as an example, if a gambler has a listed odd of 1.75 to win the Grand Slam Match. Therefore, this represents to the bookmaker the chances of a player winning a particular match. Let us now see how the player can bet with the tennis odds:
The gambler who wants to calculate their profit after placing the bet on a particular player in the match can calculate it through
Your (punters) Profit = (Stake X Odds) – Stake amount
If we take an example like, if the gambler places a bet of $10 and the odds for winning the Grand Slam Match is 1.75 then the calculated profit will be
Your (punters) Profit = ($10 X 1.75) – $10
Your (punters) Profit = $7.50
Therefore, on a bet of $10, the gamblers will earn a net profit of $7.50.
Before placing a bet, the gamblers must check the strengths and weaknesses of the players. Moreover, they must bet according to the court surface as the player's performance is affected by it too. The stakes can be placed by watching out the hold/break percentage statistics and head-to-head record of the tennis players.
The punters can choose the 'Outright market' that are placing the bets for the first time on any of the tennis tournament. Here, the bookmakers provide odds on a particular player who has greater chances of winning the match.
The gamblers can also opt for the in-play betting, game-by-game or point-by-point betting when placing the Tennis bet. Bettors have to focus upon the odds as they change after every single point.
To wrap up, for placing the tennis bet odds, the gamblers must be aware of the types of matches and ways of playing of the tennis players. This can only help them win a good amount.