Posted on: August 31, 2023, 11:00h. 
Last updated on: August 31, 2023, 11:00h.
New Mexico Gov. Michelle Lujan Grisham (D) expresses frustration over the increasing number of horse deaths at racetracks.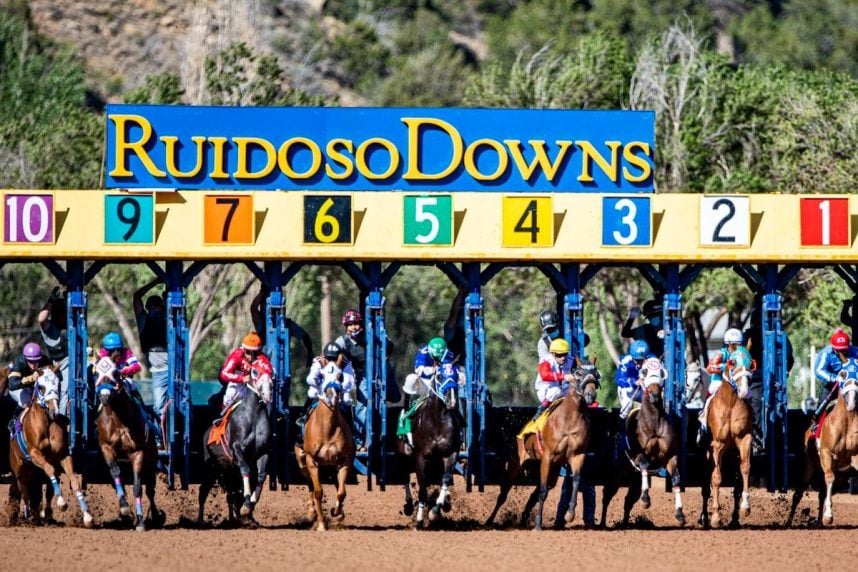 In response to the recent deaths of seven horses at Ruidoso Downs racetrack, Governor Lujan Grisham demands immediate policy changes from the New Mexico Racing Commission to ensure the well-being of horses.
Governor Lujan Grisham writes to the state horse racing regulator expressing her disappointment in the widespread use of performance-enhancing drugs that has tarnished the legacy of horse racing in New Mexico.
The governor insists that the commission must take proactive measures to address the problems and protect horse health and safety, highlighting that New Mexico has had the highest number of euthanized racehorses in the country.
Despite the controversy, Ruidoso Downs will proceed with its annual All American Futurity, the most lucrative race for two-year-old American Quarter racehorses in North America, over Labor Day weekend.
Governor Calls for Action
In her letter to the New Mexico Racing Commission, Governor Lujan Grisham urges immediate changes to reduce horse deaths.
The governor recommends pre-race evaluations for all horses, blood draws with complete blood counts, enhanced monitoring of horses and trainers before and after races, and longer observation periods in designated stalls.
Governor Lujan Grisham emphasizes that her suggestions are not optional, but a directive.
She states, "By implementing uniform regulations that prioritize horse health and safety, we can set a precedent that will ensure the long-term viability and sustainability of horse racing in New Mexico."
Commission Responds
While horse euthanization is a nationwide concern, the New Mexico Racing Commission acknowledges the governor's demands and takes action during a special meeting.
Commissioners vote in favor of requiring all horses participating in state-sanctioned races to be evaluated by third-party veterinarians. The state plans to hire a team of veterinarians to implement this new regulation.
Commissioner Billy Smith acknowledges the challenge of catching known cheaters due to their resources, suggesting the development of a program that would ban trainers and owners suspected of using performance-enhancing drugs.