Posted on: May 10, 2023, 07:51h. 
Last updated on: May 10, 2023, 10:04h.
The former son-in-law of Peter Lim, the owner of LaLiga soccer club Valencia CF, is in trouble with authorities in his home country of Singapore. Channel News Asia reports that Kho Bin Kai will spend the next couple of years behind bars for his involvement with a syndicate that operates a number of illegal gambling sites.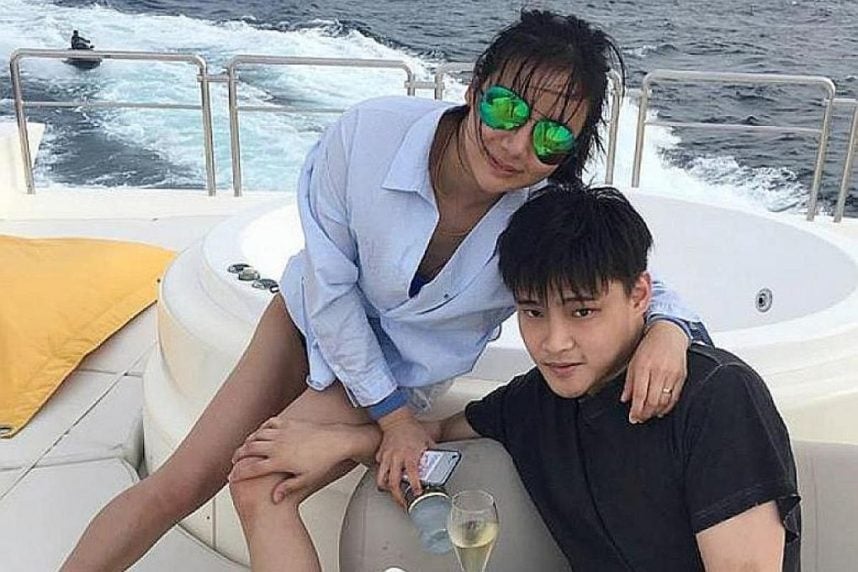 Kho was previously married to Lim's daughter, socialite Kim Lim, for three years. The relationship fell apart in 2020, with Lim citing irreconcilable differences.
That divorce, although Lim never confirmed it, was likely due to Kho's arrest on illegal gambling charges. He finally appeared in court this week for sentencing, with a judge ordering him to spend the next two years and 10 months in jail. He also has to pay a fine of SGD40,000 (US$30,124).
Living the Good Life
Singapore has strict anti-gambling laws with only limited approved options, although it's been rewriting the rules over the past couple of years. Promoting gambling operations is still illegal, but Kho ignored the law and helped push a number of online gambling platforms.
At least from 2012, according to prosecutors, Kho began promoting different sites, building a lucrative business out of his connections. Initially, he was earning around SGD5,000 (US$3,765) a month, but grew an empire. From just one platform, he was taking in as much as SGD40,000 monthly.
In 2019, Singapore police launched a raid on illegal gambling operations across the country. Their investigation led to the arrest of 36 people, ensnaring Kho as well. Police seized high-end watches, cell phones, and other merchandise, along with laptops that contained data confirming his activities.
At the time, Kho was still married to Lim and the raid exposed his activities and put the family in an unwelcome spotlight.
Kho's lawyers attempted to present him as a repentant and reformed man. He had never had a run-in with law enforcement and, according to them, felt deep remorse for the life he led for seven years.
The pleas fell on deaf ears. The court judge found him guilty on three charges of violating Singapore's Remote Gambling Act and two charges of benefiting from criminal conduct. Kho will reportedly begin serving his sentence on May 23.
Lims Not Involved
There was never any evidence that Peter or Kim Lim had any involvement in Kho's activity, although it's likely they had knowledge of it. Neither faced charges nor had to respond to accusations of wrongdoing.
Peter bought 70% of Valencia FC in 2014 after having made his $2.7 billion fortune in the financial sector. He also has stakes in Salford City FC in the English Premier League and UK-based sports car maker McLaren Automotive.
Kim lives the life of a billionaire's daughter, spending much of her time traveling around the world, leaving a trail of social media posts in her wake. She's also a devout philanthropist who donates a lot of her own earnings to charity.
The 31-year-old had a rocky road the past couple of years. After her divorce from Kho, with whom she shares a five-year-old son, Kim married a tech entrepreneur, Leslie Leow, in February 2022. Just two months later, they filed for divorce and completed their separation this past February.